In an explosive transcript released by the office of the state attorney general, a female event organizer revealed that the former governor of New York touched her inappropriately. She went on to describe that during the revitalization event of the Hudson River, the now-disgraced ex-governor grabbed her bottom, on Sept. 14, 2019.
Andrew Cuomo was attending the event which was organized by the State Department of Environmental Conservation. The event was in association with the Hudson River Trust, a non-profit organization. The Hudson River Trust is set up by state law. The trust has a governing body and the members are appointed by the mayor and the governor of New York City.
The employee said that during the event, she and her boss introduced themselves to Cuomo. New York Post reported the woman's claim that it was the accused who suggested they took a picture together.
She narrated the incident by saying that the ex-governor pulled her by the arm for the photograph. After the photo session was over, he touched the woman's bottom twice. She went on to say that this incident left her shocked. The interaction affected her mentally and left her feeling 'small'.
The state employee said initially she was afraid to come out and talk about the harassment. She feared that coming out with such an allegation will invite retributions from the powerful politician, as reported by the Daily Mail.
Deciding to take action, the woman approached her supervisor and detailed the harassment to her. She alleges that her supervision did not acknowledge the incident despite her being notified twice.
She received much-needed support from her family and her friends after she opened up to them. In a text to her friend the victim shared that the way Cuomo moved his hand indicated that the touch was not a mistake.
Cuomo was forced to resign from his office after his impeachment in August. Attorney General Letitia James' report which concluded that Cuomo mistreated eleven current and former female staffers, also included this specific incident of harassment.
During the investigation, Cuomo denied remembering this incident. His lawyer Rita Galvin also stated that the definition of grabbing does not apply to this specific case. Galvin also said that none of the photographs taken at the venue showed any explicit behavior by the disgraced governor.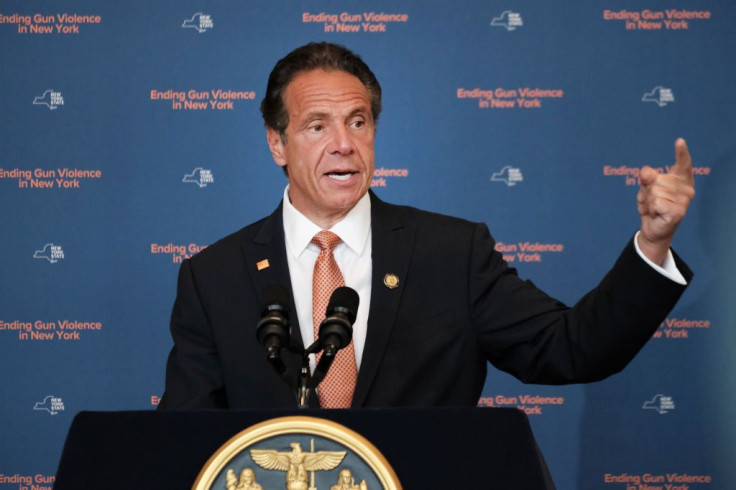 © 2023 Latin Times. All rights reserved. Do not reproduce without permission.