The daughter of "American Idol" alum Christ Daughtry was found dead in her home in Nashville on Friday, Nov. 12. Police promise to investigate further as they suspect the death to be a possible homicide.
Hannah Price, a 25-year-old woman, was found dead from injuries in her Nashville home, though police investigators are still looking into her possible cause of death. Price, who reportedly has two children, is the child of Deanna Daughtry and Randall Price, according to the Daily Beast.
"We are awaiting the autopsy results to determine how Hannah sustained the injuries that caused her death. Our hearts are broken," Deanna Daughtry said in a statement to the press. Chris Daughtry has postponed his concert tour to mourn with his family, the New York Post reported.
Price's past few years have been fraught with tragic incidents, from her biological father's suicide in 2018 to an incident where she was shot in the face by a teenage boy who was attempting to join the Crips gang, causing her to need surgery and be fitted with a prosthetic eye.
"I noticed they didn't have the gun cocked so by the time I noticed they were trying to shoot at him I was trying to run the kid over with my car and I ended up getting shot in the face," Price said on an online post. "I was blind for a little over two weeks and this happened directly after my dad had committed suicide by shooting himself in the head. It was a lot."
She was recently arrested in April 2021 for a hit-and-run incident after a motorist accused her companion Bobby Jolly of shooting a weapon and then driving away. Jolly is believed to be Price's boyfriend, according to TMZ.
"During the trooper's interview, both the driver and passenger admitted to using a gun to intimidate the victim but denied firing the weapon. During the search of the vehicle, a .22-caliber rifle was recovered," a police statement on the incident said.
It is not known if Jolly is a person of interest or suspect in Price's case. He was reportedly arrested on Friday for charges unrelated to Price's case.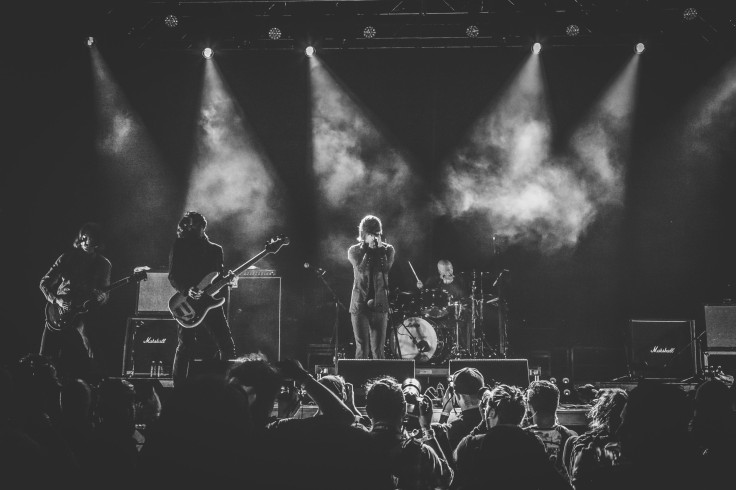 © 2023 Latin Times. All rights reserved. Do not reproduce without permission.