The father of Brian Laundrie has joined authorities in the search for his 23-year-old fugitive son, the FBI's prime person of interest in the disappearance and death of fiancée Gabby Petito, whose remains were found at a remote Wyoming campground last month during their "van-life" cross-country trip in the West.
Laundrie family attorney Steven Bertolino has moved to confirm that the Laundrie patriarch has accompanied members of law enforcement into the Carlton Reserve to direct them to trails the father and son have hiked and which Brian was known to frequent, WABC reported.
"There were no discoveries but the effort was helpful to all. It seems the water in the Preserve is receding and certain areas are more accessible to search," he said. "The entire Laundrie family is grateful for the hard work of the dedicated members of law enforcement that have been searching the Preserve for Brian over the last few weeks. Hopefully, Brian will be located soon."
In a follow-up text, Bertolino said Chris left the park after assisting search crews at the site, a nearly 25,000-acre preserve in Sarasota County, Florida, according to the New York Post.
On Thursday, North Port Police Department spokesman Josh Taylor also junked reports that authorities scouring a marshy nature reserve for Brian had progressed in their search and located another campsite where the wanted man could have been hiding.
The force also denied Bertolino's claims late Wednesday that the elder Laundrie had been asked to join the search.
Meanwhile, the Laundrie representative confirmed this week that the 23-year-old flew back home to Florida and then returned to Utah, leaving his fiancée alone out West. He said Brian needed to obtain some items to replenish their supply for the trip and close a storage unit.
Brian's return to Utah on Aug. 23 came just four days before Petito, 22, was last seen alive. Following the woman's reported disappearance on Sept. 11, her body was recovered by authorities in Wyoming on Sept. 19, nearly three weeks after Laundrie returned home alone.
When police first asked for Brian to assist with their investigations, he retained a lawyer and refused to speak with authorities, the Insider noted.
Petito's death has since been ruled a homicide, with her backpacker partner identified by the FBI as the sole person of interest in the case. The man would later vanish from his parents' North Port home on Sept. 13 for an alleged hike at the alligator-infested Carlton Reserve.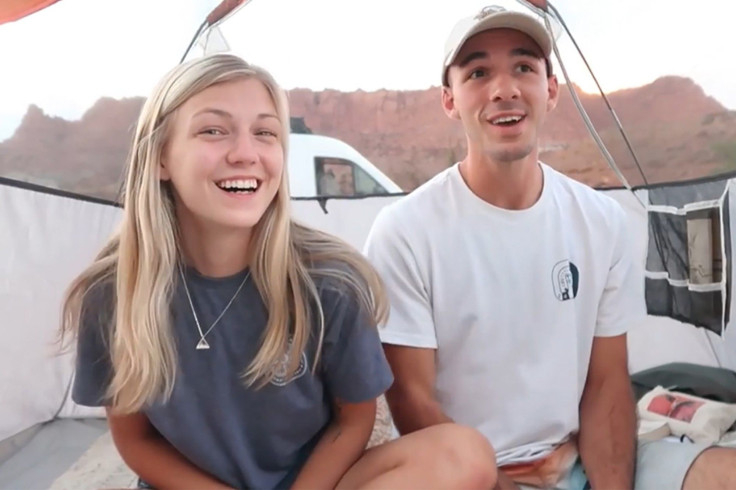 © 2023 Latin Times. All rights reserved. Do not reproduce without permission.