The sister of Brian Laundrie has urged her brother to come forward after she spoke with protesters outside their North Port, Florida home on Monday, refusing to confirm whether or not her parents helped him evade police.
Cassie Laundrie's younger brother Brian has been on the lam for nearly a month following his alleged disappearance shortly before he was named by police on Sept. 15 as a prime person of interest in the homicide of fiancée and "van life" YouTuber Gabby Petito, the Independent reported.
On Tuesday, Laundrie's camp said Brian flew home on Aug. 17 from Salt Lake City to Florida to pick up items from a storage unit just five days after the couple got into a violent row, which resulted in a nearby hiker calling the police.
According to Attorney Steve Bertolino, the 23-year-old then returned to Salt Lake City to "rejoin Gabby'' on Aug. 23 after they reportedly agreed to extend their cross-country road trip, which they had been documenting in YouTube videos, the Daily Beast noted.
Investigations revealed that the Long Island native made her final phone call home to her mother on Aug. 25, which was subsequently followed by an eerie text message her family believes was no longer something their daughter would have sent.
Gabby was then reported missing on Sept. 11, ten days after Laundrie returned alone to the Florida home they shared on Sept. 1.
The man in question reportedly left home for a hike at the alligator-infested Carlton Reserve on Sept. 14 after a short trip with his parents at Fort De Soto Park in Pinellas County, a vast wilderness area with five interconnected islands some 75 miles away from their home on Wabasso Avenue.
However, the Laundries are now claiming their son left home a day earlier than they initially told police officially reporting him missing on Sept. 17, according to WFLA.
"The Laundries were basing the date Brian left on their recollection of certain events," Bertolino said. "Upon further communication with the FBI and confirmation of the Mustang being at the Laundrie residence on Wednesday, Sept. 15, we now believe the day Brian left to hike in the preserve was Monday, Sept. 13."
Search crews recovered Petito's corpse in Wyoming on Sept. 19, with further probes triggering a federal arrest warrant for Laundrie on Sept. 23 for use of unauthorized access devices after Petito's death, which the Teton County coroner now ruled a homicide.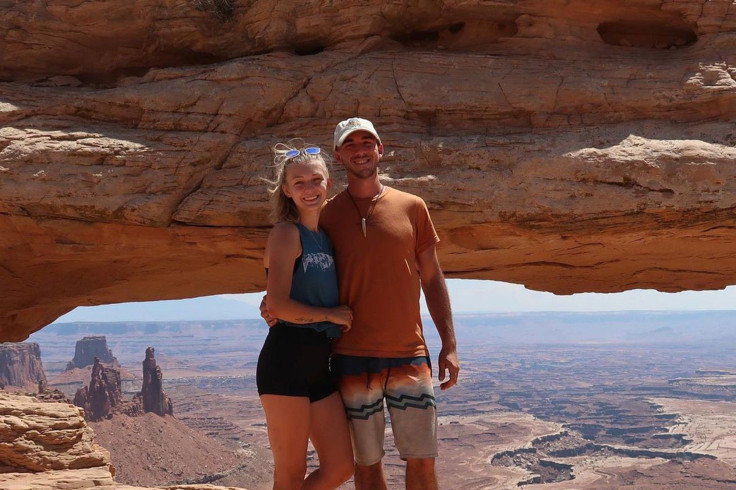 © 2023 Latin Times. All rights reserved. Do not reproduce without permission.