As Long Island native Gabby Petito's family continues to call on her fiancé, Brian Laundrie, to surrender to authorities, the victim's father said he still wishes the wanted man to be found alive.
"I just hope he's found. I really do. I mean, like, alive," Joe Petito said in an interview on the "Dr. Phil" show on Wednesday, which subsequently came after a segment on Tuesday.
"I want to look him in the eyes," Nichole Schmidt, Petito's mother, added after claiming that Laundrie's parents know where their son is hiding and are simply refusing to help the cops in their manhunt for the 23-year-old fugitive, according to Clayton News-Daily.
Meanwhile, the Laundrie's attorney, Steven Bertolino, continues to argue his clients are not aware of their son's whereabouts and haven't heard from him since he left their North Port, Florida home Wabasso Avenue last month following their return from camping at Fort De Soto Park in Pinellas County.
He also confirmed Brian flew cross-country on Aug. 17 to visit his parents' home in Florida during his "van-life" cross-country trip with Petito and returned to Utah on Aug. 23, just four days before the woman was last seen alive, CBS News noted.
The short return home came after Moab Police Department officers interfered in a domestic row that broke out between the two on Aug. 12. A witness claimed to have seen Petito slapped Laundrie, who then fought back by grabbing her face and shoving the woman.
The fight saw the two spend the night separately, with Gabby in the van and Brian staying at a hotel to serve as a mental health break for the pair.
Five days later, Laundrie flew back from Salt Lake City to Tampa to reportedly replenish their supplies for the trip and close a storage unit to save money, according to CBS New York.
Authorities recovered the remains of 22-year-old Petito in a clearing in front of the remnants of a fire ring near the Grand Tetons on the border of Bridger-Teton National Forest on Sept. 19, her stepfather, Jim Schmidt, told the media.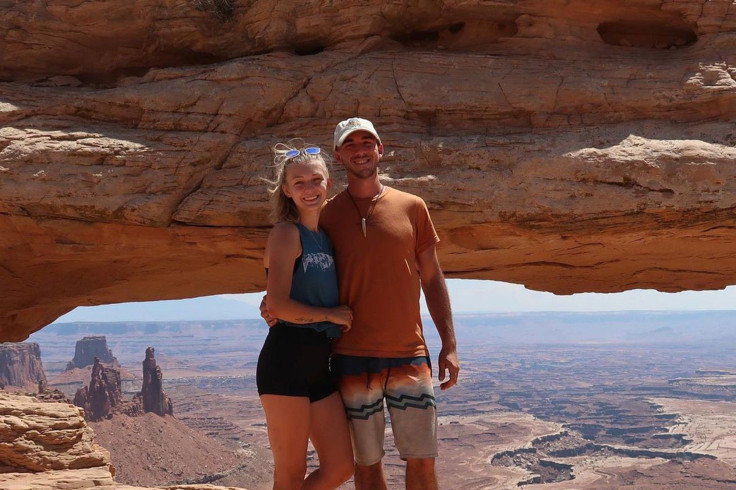 © 2023 Latin Times. All rights reserved. Do not reproduce without permission.