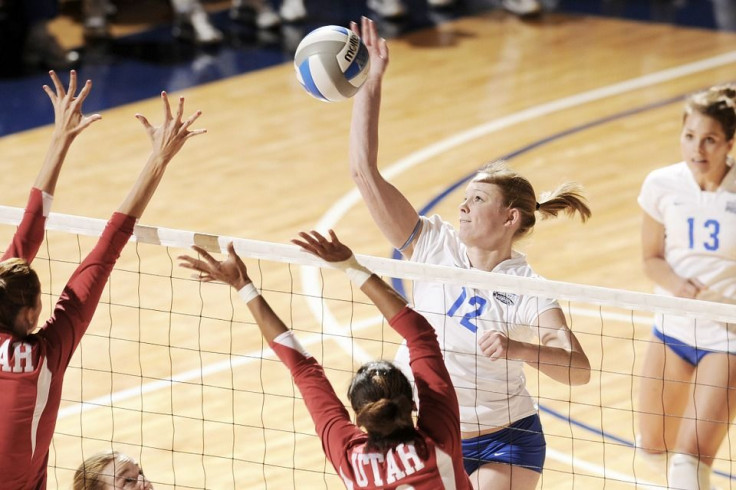 Police have arrested a volleyball coach in a Virginia Christian High School over sexual assault charges on a 17-year-old girl. Elisabeth Bredemeier, 21, was arrested on Monday on charges of taking indecent liberties with a child by a custodian and contributing to the delinquency of a minor.
According to local media outlet WTVR, Chesterfield Police Department are investigating Bredemeier after a family member of one of her team players approached authorities to file a complaint. Police reports stated the Richmond Christian School's girls varsity volleyball team coach had been in a custodial relationship between the period of April to July 2021. The alleged sexual assaults were said to have taken place off-campus.
The school told news outlet WRIC that the coach is no longer in the school's employment although it wasn't clear under what circumstances she left. In a statement from the school, RCS officials acknowledged the charges against their former employee involving a student. "We are deeply disturbed by the allegations; we take these developments and their potential impact on our community very seriously; and we are cooperating with authorities," the statement read.
"Since this is an on-going police investigation, given the legal process, please understand that we are not able to comment further at this time." Richmond Christian School is a private institution that caters to students from kindergarten through 12th grade.
Bredemeier was also reported to have worked as an assistant seasonal coach at the Richmond Volleyball Club. A manager with the club said they have strong policies in place to protect their players, however she could not comment on the charges against the coach.
Meanwhile, Bredemeier, who lives at 2600 Red Lane Road in Powhatan, is said to maintain a podcast channel where episodes can be accessed via Apple podcast. Her show titled "Let's Talk Trauma" has 9 episodes where she goes by the name Rose Bredemeier. Her program is described as "an open space" where people can talk and listen to each other about their individual traumatic experiences. All the episodes are available on Apple Podcast.
Police are in the works of investigating the case urging anyone with information to contact the Chesterfield County Police.