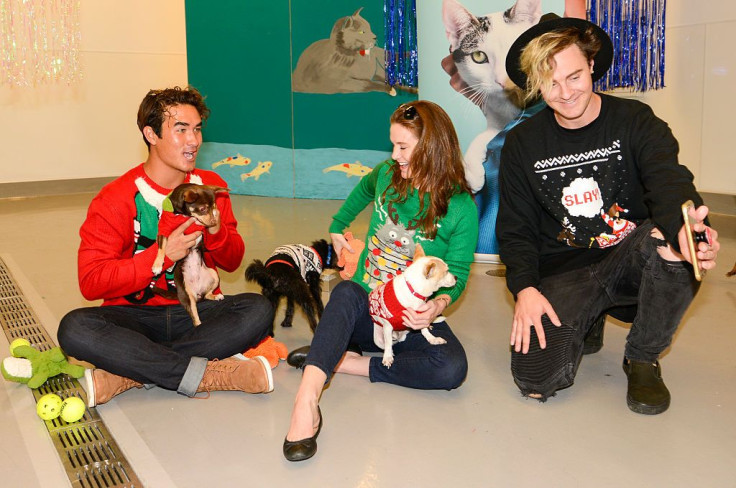 Spread Christmas cheer by supporting animal rescue centers with things that they need to help innocent animals.
Thanks to a $40,000 grant to the St. Francis Society Animal Rescue in Tampa from PetSmart Charities, hundreds of cats and dogs will escape euthanasia. They will possibly get a new home for Christmas, which is celebrated on Dec. 25 every year.
The grant will be able to help the organization in sterilizing, vaccinating and micro-chipping cats and dogs. Since there's no room in shelters to house stray and homeless animals and no families willing to adopt them, each year, hundreds of thousands of them are put down. The St. Francis Society finds homes for about 2,000 kittens and cats found living outside in mostly bad conditions.
Lisa Knight, president of the St. Francis Society, said that this funding will enable them to make a "huge difference in the lives of Tampa homeless pets." With it, they will be able to provide "veterinary care, vaccines and microchips so that 1,000 cats and kittens may find their forever homes."
According to Heidi Fulcher, senior adoptions grant manager at PetSmart Charities, adopting a pet is "a big decision." She said that it's ideal for a pet to be given "preventative health measures, removing a few less tasks to manage during the transition."
Every year, nearly half of the animals the St. Francis Society rescues are saved from euthanasia, and the nonprofit organization volunteers trap, neuter, vaccinate and send back stray cats to their own colonies. All this involves money. While the St. Francis Society was fortunate to get the grant, there are many animal rescue centers that struggle to help stray animals.
A pet food company, Arden Grange, connected with eight independent rescue centers from across the UK, who shared their "wish-list." Here is what they really need this festive season, and see how you can help them:
Donate money
Regular donations are essential for independent animal rescue centers that mostly rely on the generosity of people who love animals to keep going.
Food donation
It is a great way to give support, but you should contact your local center to find out what kind of food items they need.
Sponsor a resident
There are some rescue centers that provide the opportunity to sponsor a resident and get regular updates on your sponsored furry friend.
Sponsor a kennel
Many rescue centers work hard to save dogs from the pound who would otherwise be put to sleep.
Fundraising events
You can walk or run or host a bake sale to raise funds. You can also join an event that your local rescue center is organizing.
Spread the word on social media
The team at Holbrook Animal Rescue said that you can support your local animal shelter by simply "spreading the word."
In memory of…
Supporters of some of the animal rescue centers can sponsor a leaf on their Memorial Trees. Jenna from Many Tears Animal Rescue in Carmarthenshire, Wales, said that for a donation of 10 pounds ($13.21), they can engrave a bronze colored leaf with a few words in memory of "a loved one or sadly departed pet which will stay on our special tree."
Donate while shopping
Some of the online shopping platforms are making it easier to purchase what you need this Christmas, and donate to a nearby charity.
Donate your unwanted items
Be it furniture or costume jewelry, some animal shelters are always looking for good quality products to sell in their charity shops.
Long-term love
You can be a volunteer or even adopt a pet.
With so many options, you can certainly help furry friends and shelters.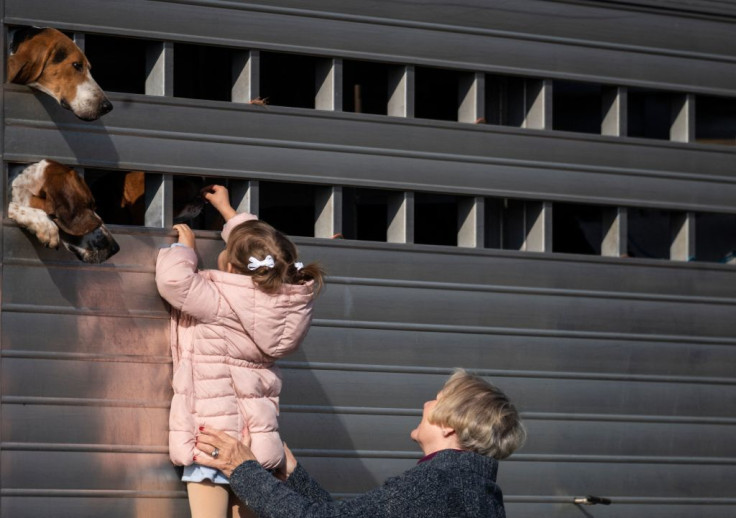 © 2023 Latin Times. All rights reserved. Do not reproduce without permission.