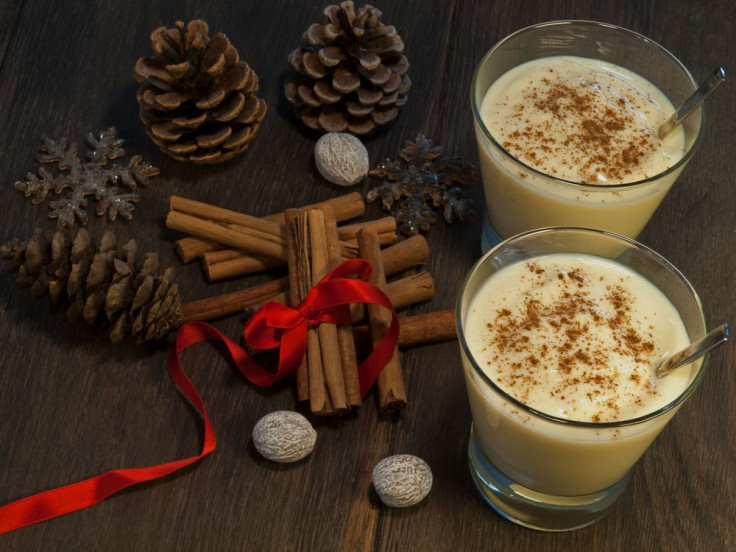 Christmas is almost here! It's the time to enjoy with family, friends and loved ones. On this day we all get together and celebrate happily, cheerfully, and joyfully. It's the moment we share with the people we care about, gather around the Christmas tree, exchange presents, listen to festive music and maybe sing along to it, bake, cook, enjoy the meal, kiss under a mistletoe, and of course, what's Christmas without a few drinks to get things started? In fact, in my country, the whole month of December was dubbed "Bebiembre" or "Drink-ember" so it's only natural that I bring you a few recipes to one of Christmas' staple drinks: eggnog.
Eggnog is originally a British drink. Some think it may have developed from "posset," a medieval European beverage made with hot milk. The term "nog" might have come from the word "noggin," a Middle English term for a small, carved wooden mug used to serve alcohol.
Eggnog was popularly mixed with brandy, Madeira or sherry, but during the 18th century, when the drink crossed the Atlantic to the English colonies, brandy was heavily taxed, so an alternative to it was using Caribbean rum, a cost-effective substitute, that made the drink widely popular in the Americas. However, during the American Revolutionary War, the rum supply was reduced, so bourbon became another substitute for the alcohol in the eggnog.
So basically, the difference between an "American eggnog" and a "Latin American eggnog" is the liquor. I personally will buy a carton of eggnog in the grocery store and mix it with a little Brugal (Dominican rum) and Baileys Irish Cream.
However, if you're more skilled in preparing food and drinks, and want to give your guests a taste of your mixologist abilities, we've gathered up a few eggnog recipes in all shapes and sizes and tastes.
Please be aware that if you live in the United States, you need to be over 21 to prepare these drinks. I hope these easy recipes make your Holidays even better and that your eggnog making skills wow your guests! Merry Christmas!
© 2023 Latin Times. All rights reserved. Do not reproduce without permission.