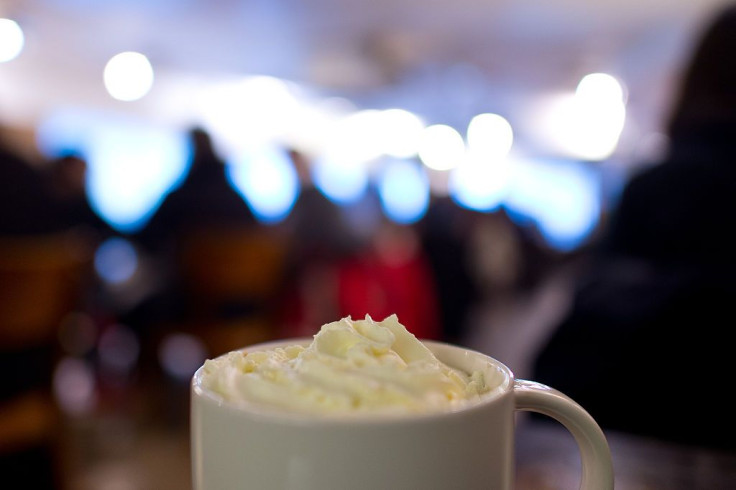 After your delicious Christmas eve dinner comes a morning full of smiles and lots of excitement. If you have planned to open gifts with your family dressed in pajamas, you only need tasty hot or cold drinks for adults and your little ones.
Find below five festive recipes for easy holiday entertaining, plus the traditional Christmas beverages that McDonalds will be serving.
McCafé Peppermint Beverages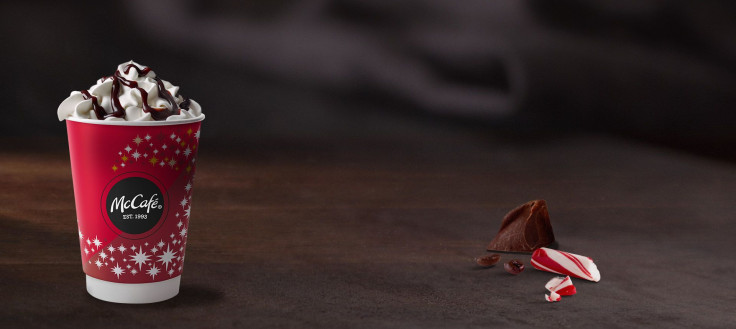 Christmas is a special holiday that brings the whole family together around food, gifts and celebration. And what better way to kick off the Christmas morning than with a delicious seasonal coffee? That's why McCafé Peppermint Mocha is the perfect drink for a cozy Christmas morning. Made with espresso beans (that are sustainably sourced from Rainforest Alliance CertifiedTM farms!) served with steamed U.S.-sourced whole or nonfat milk, and peppermint chocolate syrup, the McCafé Peppermint Mocha brings the cheer of the holiday season.
For the little ones, the McCafé Peppermint Hot Chocolate is the right choice. Freshly brewed and silky smooth with a hint of mint chocolaty goodness. To add more deliciousness, the McCafé seasonal beverages are served with a whipped topping (which has no artificial colors, flavors or preservatives) along with a delicious chocolate drizzle.
You can enjoy them in new glistening-stars holiday cups touting "Wonder in Every Sip"– meant to inspire the joy of the holiday season. These popular seasonal McCafé beverages are available at U.S. restaurants nationwide for a limited time. For those looking to stay cozy inside, customers can get their favorite McCafé Peppermint beverages delivered to them with McDelivery on UberEATS.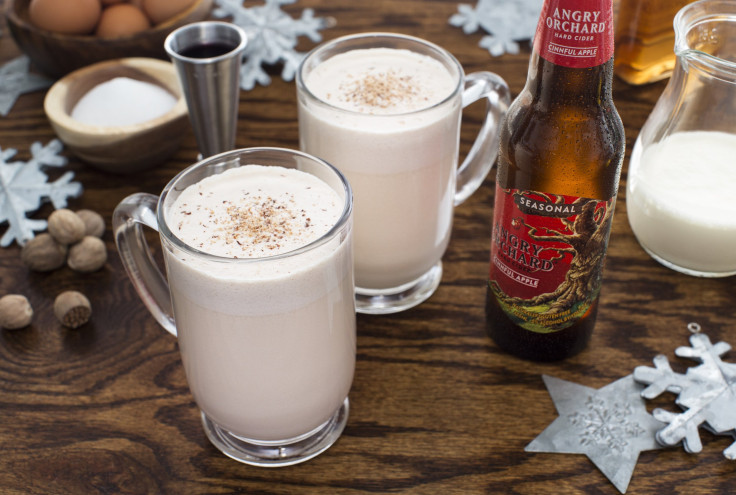 INGREDIENTS
1 bottle Angry Orchard Cinnful Apple
4 oz Jamaican Rum or Spiced Rum
4 oz Heavy Cream
1 oz Ruby Port
0.5 cup Granulated Sugar
4 Whole Eggs
DIRECTIONS
Add eggs, milk, and sugar to a mixing bowl and whisk together until sugar is dissolved. Add the rest of the ingredients and whisk until combined. Refrigerate and serve when cold. Garnish with grated nutmeg
INGREDIENTS
2 ounces Banana HI-CHEW Infused Overproof Dark Rum
1.5 tablespoons cocoa
1.5 cups whole milk
3 ounces dark chocolate
1.5 tablespoons sugar
2 tablespoons peanut butter
Whipped cream and banana garnish
DIRECTIONS
In a small saucepan, heat half of the milk until warm, then whisk in the cocoa until no lumps remain. Add the remaining milk, chocolate, sugar, and peanut butter, and whisk until all is melted, smooth, and hot. Remove from the heat, stir in the rum, and divide between two mugs. Top with fresh whipped cream and a slice of caramelized banana.
INFUSIONS
The infusion ratio is one piece of candy per ounce of mezcal. Soak the candy until dissolved.
Grapefruit Sours Sparkler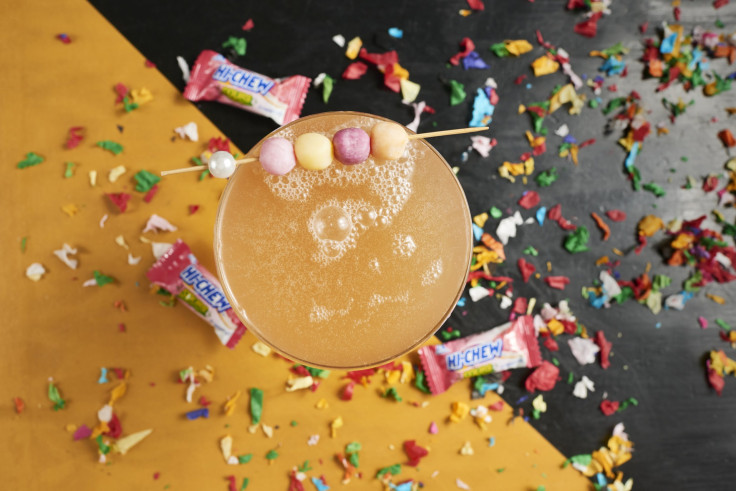 INGREDIENTS
4 ounces sparkling wine
1 ounce Mango or Sour Grapefruit HI-CHEW Infused Brandy
1 dash Angostura bitters
DIRECTION
Measure the bitters and brandy into a coupe, top with sparkling wine.
INFUSIONS
The infusion ratio is one piece of candy per ounce of brandy. Soak the candy until dissolved.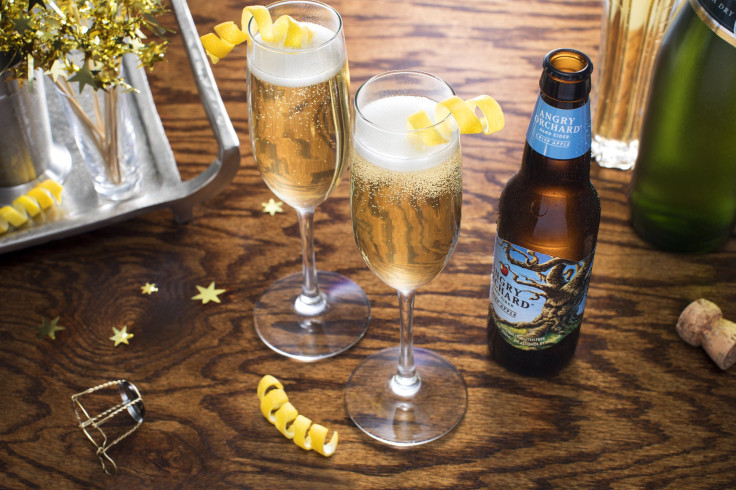 INGREDIENTS
2 oz. Angry Orchard Crisp Apple
1 oz. St. Germain
2 oz. Champagne
DIRECTIONS
Build in a champagne flute and garnish with a lemon twist
© 2023 Latin Times. All rights reserved. Do not reproduce without permission.