Stranger things have happened but perhaps nothing as uncanny as this. Two church-goers ended up brawling in a video that has now gone viral.
The incident happened on Boxing Days with Pastor Kevin Adams left shocked at what went down at the Olivet Baptist Church in Chattanooga, Tennessee on Sunday, Dec. 26.
In a report from TMZ, Adams was delivering a sermon when a man, identified as Marcus Trammell Williams, stood up and approached another man who he punched in the head. This lead to an altercation that forced Adams to stop his sermon.
The pastor called on Williams to stop but was eventually forced to stop the service that was on a live stream.
When order was restored, Williams was arrested for assault. The man who was punched gave a statement, saying that the man had already previously threatened him a few months ago after he thought that the man had insulted his mother, ABC 4 reported.
"Walked up on me and swing at me for no reason," the victim stated.
Later, Adams would shed some light on the brawl. He revealed that Williams had just gotten out of rehab before the brawl erupted on his Facebook account.
"He just had some issues and problems. Just left rehab, just left rehab, all of us go through stuff," Adams explained. "He was so sorry about what he did. It was almost like he didn't even know he was there. But the damage had already been done," the pastor added.
Williams will reportedly head back to rehab following the incident and the church will do its part in helping him go through the process. But along with that comes the matter of the charges of assault on the young pastor.
It was not mentioned if the charges would be dropped or not. Hence, Williams will be in for some rough times as he goes through another rehab period soon.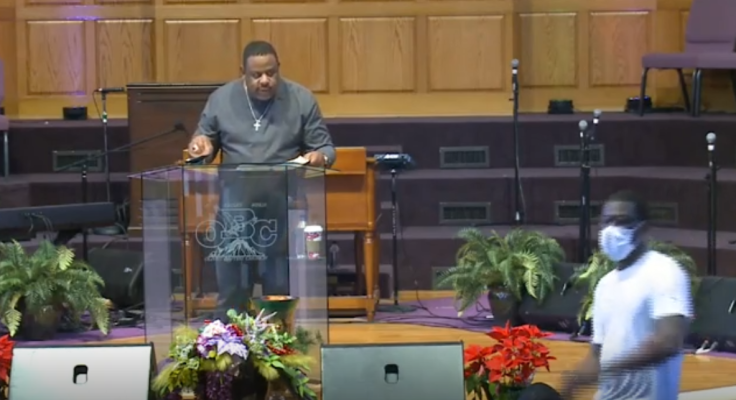 © 2023 Latin Times. All rights reserved. Do not reproduce without permission.