A 30-year-old man who was also known as a professional boxer was killed on Christmas Eve in what was allegedly a road rage incident.
Killed was Danny Kelly Jr. who was with his girlfriend and three kids at the time of the incident. Kelly and the family were reportedly headed to a family dinner before the 30-year-old was fatally shot in Temple Hills. The Clinton, Maryland at around 4:40 p.m, WUSA 9 reported.
"Patrol officers were called to the 4400 block of St. Barnabas Road" in Temple Hills, a statement explains. "They discovered Kelly unresponsive in the driver's seat of an SUV suffering from gunshot wounds. He was pronounced dead a short time later at a hospital."
According to detectives, the suspect's vehicle pulled up to the SUV driven by Kelly with his girlfriend and the three kids at that time. Someone from the vehicle opened fire at the boxer and his family.
Only Kelly was shot in the exchange and no one else was reportedly physically harmed.
"This is an absolutely heartbreaking loss for Mr. Kelly's family and friends," said David Blazer, acting major of the Prince George's County Police Department's Major Crimes Division, in the statement. "He is not home with his loved ones today on Christmas who are now mourning his loss instead of celebrating the holiday."
The incident has left many heartbroken with Kelly is known to be a good father who loved his kids so much.
Also, Kelly fought professionally in the Barclays Center in Brooklyn, New York and Maryland Live! in Hanover, MD.
He had a boxing record of 10-3-1, including 9 knockouts according to BoxRec.com.
Police are now hunting down the suspects behind the shooting and killing of Kelly. A $25,000 reward is being offered to anyone who can provide leads to the arrest of the suspects behind the boxer's murder.
Anonymous information can be left with Crime Solvers at 866-411-TIPS (8477).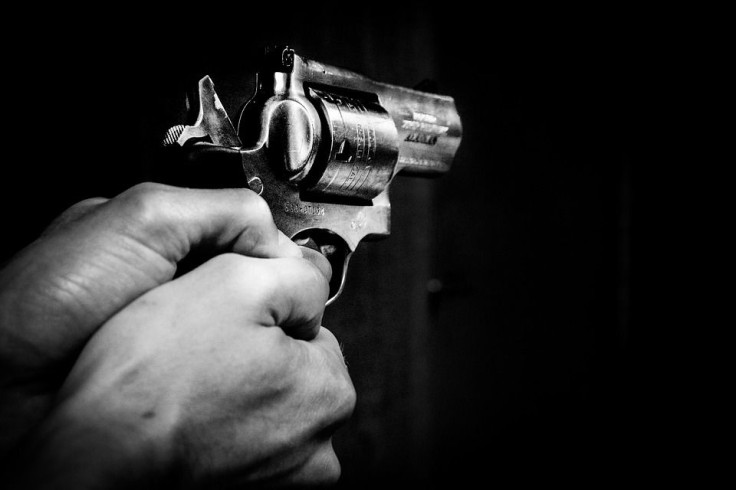 © 2023 Latin Times. All rights reserved. Do not reproduce without permission.