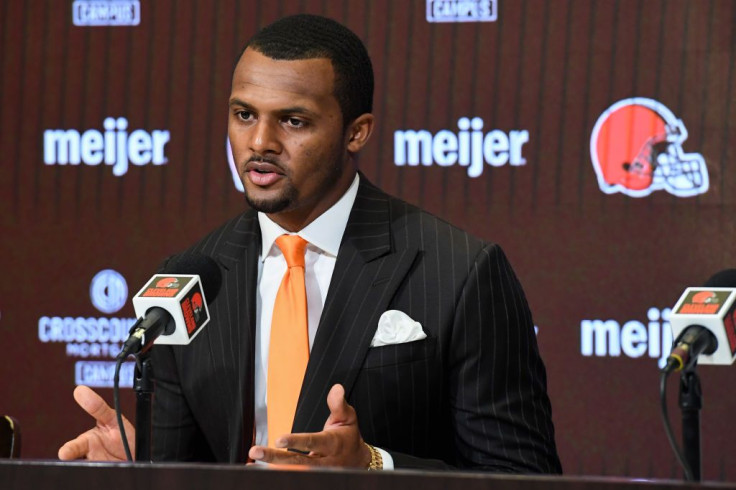 Deshaun Watson has maintained his innocence on repeated allegations of sexual assault from 22 women. The Cleveland Browns presented Watson to its fan base as the team's new face for its franchise on Friday with the 26-year-old NFL player continuing to strongly deny he had committed any wrongdoing.
According to the NFL, Watson and his manager Andrew Berry, along with team coach Keven Stefanski made their first media statement last week since the team had acquired the quarterback who was traded with the Houston Texans. During the introductory presser, the organization acknowledged that the team took all the necessary scrutiny of Watson's 22 civil lawsuits on sexual assault and misconduct prior to signing him up to a fully guaranteed $230 million contract.
"We as an organization know that this transaction has been very difficult for many people, particularly women in our community," Berry said at the opening of the conference.
"It was really through this five-month odyssey and the information we were able to amass the reference work, and obviously working through due process and the legal process, that got us comfortable pursuing a trade for Deshaun," the manager added.
Berry further explained that the team decided to push with the trade only after they felt comfortable with Watson for who he is as a person. During the presser, Watson was able to answer multiple questions thrown at him regarding the validity of the allegations despite having recently had nine of the 10 criminal complaints against him dismissed by a grand jury.
"I know these allegations are very, very serious but like I mentioned before, I've never assaulted any woman. I never disrespected any woman. I was raised by a single parent mom … that's who raised me." He went on to explain how he was raised to be genuine and respectful of anyone and will continue to defend his stand on the allegations.
Just this month, two grand juries in Texas declined to file criminal charges against Watson, as they determined there was not enough evidence to charge the quarterback with any crime related to the nine allegations of sexual misconduct.
Meanwhile, Watson remains under investigation by the NFL and could still face suspension from the league. There has been no timeline set for this decision as the quarterback still has 22 civil suits pending.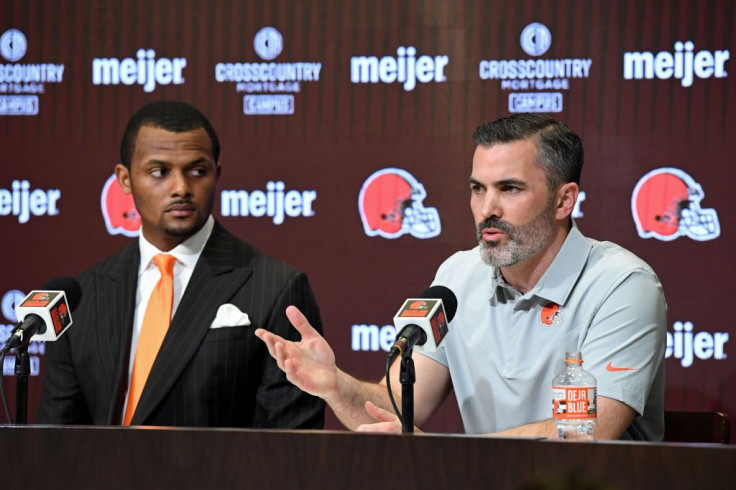 © 2023 Latin Times. All rights reserved. Do not reproduce without permission.