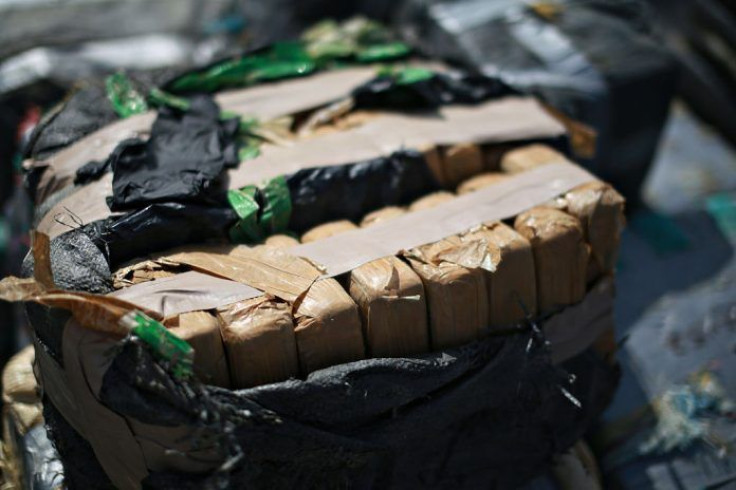 Uruguay police said on Tuesday that they succeeded in breaking up an international drugs ring which smuggled cocaine in surfboards from South America to Europe.
The police in Uruguay arrested three Italian citizens with help from counter-narcotics cops in Portugal, Spain and Italy, reported BBC.
Cops in Uruguay were alerted by sniffer dogs to six surfboards that contained 110 pounds of cocaine. The dogs alerted their handlers to the surfboards on May 23.
Officers let one board to be dispatched so that they could track down those getting it.
The boards were unusually heavy, said officers. When they passed the boards through a scanner, cops spotted hidden packages inside.
In Portugal, two Italian nationals were arrested when they went to pick up the surfboard filled with cocaine. It was the same board that the police had allowed through.
Then in Italy, a third Italian citizen, who officers say dispatched cocaine from Uruguay to Europe, was arrested.
The transatlantic operation was "a model of international co-operation," said the Uruguayan prosecutor's office.
National Police Director Jose Manuel Azambuya held a conference in which officials from the other countries also participated via video link. He said that Operation Iris is unprecedented in their country because of the "scope and significance of international cooperation."
Uruguay's interior ministry said that the nation is committed to the cause of fighting against drug-trafficking. It added that controls at the nation's ports and border crossings are important in disrupting drug shipments.
According to France 24, Uruguay is sandwiched between Brazil and Argentina. In recent years, it has become a major transit point for drugs from Peru and Colombia bound for Europe.
Police think that the smugglers who were recently caught entered Uruguay across the land border with Brazil. Then they traveled on to Argentina after posting the surfboards.
This incident marks the latest in a series of global drug busts involving cocaine being hidden in unexpected places, according to CBS News.
In May, South Carolina deputies found 1,500 grams of the drug hidden behind what they thought was belly of a pregnant woman.
Last month, a police dog sniffed out 3 tons of cocaine that was hidden in banana shipment in Gioia Tauro, Italy.
In 2022, another police dog led cops at a Milan airport to almost 30 pounds of cocaine. It was stuffed into the leather upholstery of a wheelchair.
© 2023 Latin Times. All rights reserved. Do not reproduce without permission.