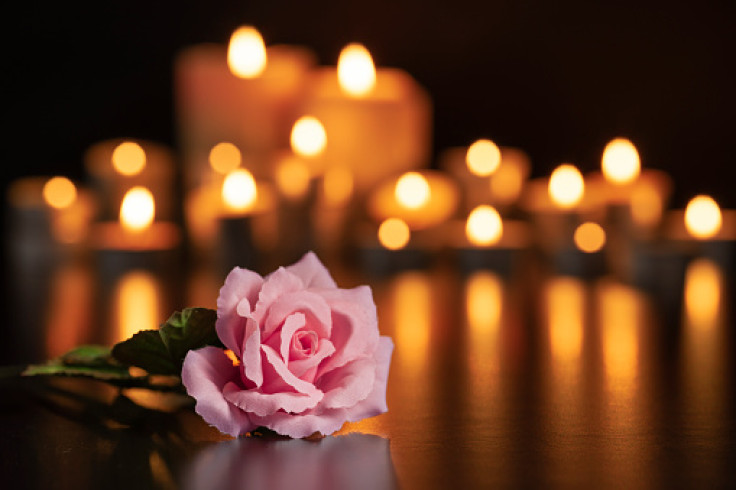 Pop Singer Coco Lee, known for her thriving music career in Asia during the 1990s and 2000s, died at 48.
Hailing from Hong Kong, Lee relocated to the United States during her childhood and released albums in Mandarin and English.
In addition to her musical achievements, she lent her voice to the lead character in the Mandarin version of Disney's beloved film Mulan.
Furthermore, Lee delivered a captivating performance of a song from the Crouching Tiger, Hidden Dragon soundtrack at the 2001 Oscars.
Tragically, Lee's sisters revealed in a Facebook post that she had been in a coma since an attempted suicide over the weekend.
They shared that she had been battling depression for a few years.
Lee made the attempt at her home on Sunday and was subsequently hospitalized, where she sadly died on Wednesday, BBC reported.
In 1994, Coco Lee made her breakthrough in the Mandopop scene with the release of two Mandarin albums.
Within the following year, she expanded her musical repertoire by releasing an English-language album, as well as a third Mandarin album.
Her notable contributions also included singing the Mandarin version of the Mulan theme song, "Reflection." Additionally, her song "Before I Fall in Love" was featured on the soundtrack of the 1999 Hollywood film Runaway Bride, starring Julia Roberts and Richard Gere.
Lee's performances extended to various prestigious events, such as her participation in the Michael Jackson & Friends benefit concert in South Korea in 1999. Furthermore, she served as a judge on television talent shows, including Chinese Idol.
Reflecting on the challenges she faced, Coco Lee shared a candid message on Instagram this past New Year's Eve.
She expressed having encountered significant life-changing obstacles and described 2022 as incredibly difficult for her.
On Feb. 14 of this year, Coco Lee released her latest single titled "Tragic."
In March, she took to Facebook to share that she had undergone surgery on her pelvic area and thigh. The surgery was necessary due to an aggravated leg injury that occurred during dance practice toward the end of the previous year.
In 2011, Lee tied the knot with Bruce Rockowitz, the former chief executive officer of Li & Fung, a prominent Hong Kong-based supply chain company.
Rockowitz had two daughters from his previous marriage.
Rumors about their separation began to circulate approximately three years ago, but Coco Lee never addressed these speculations publicly.
On Wednesday, Lee's sisters wrote: "In addition to remembering Coco, I hope that you will share her trademark bright smile, honesty and kindness with everyone around you, and continue Coco's wish that all those around her will feel her love and joy."
© 2023 Latin Times. All rights reserved. Do not reproduce without permission.