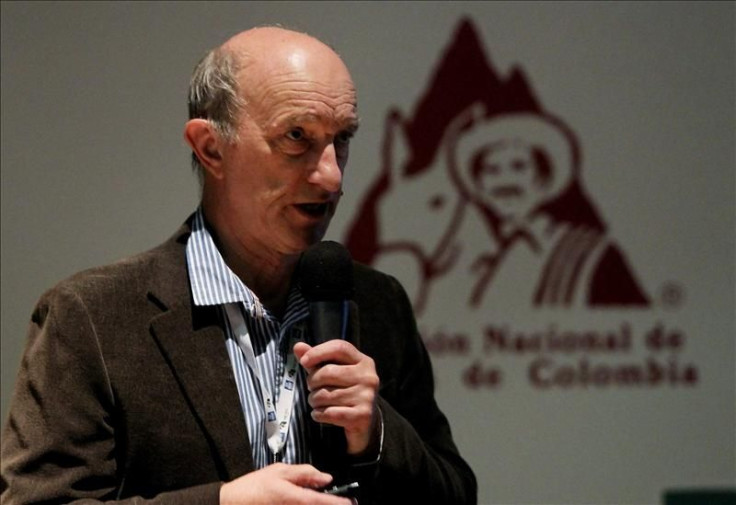 The news aren't great for coffee makers and caffeine lovers all over the world as pests and diseases such as the coffee berry borer, coffee rust and leaf spot disease could make a strong comeback due to drastic climate change, a scientist warned all coffee makers at the 25th International Conference on Coffee Science in the Colombian city of Armenia.
"Climate change was thought to affect coffee very gradually, but some shocking situations are being reported as a result of really drastic, chaotic changes, such as very little or too much rain," researcher Peter Baker of the Center for Agricultural Bioscience International, or CABI, said.

According to Baker, coffee rust and leaf spot disease and the coffee berry borer, an insect that colonizes the coffee berries as they mature, could again represent a threat to the world's coffee growers.
The researcher said Friday at the close of the conference that the increase in these pests and diseases, which could occur in a matter of months or years, is due to variations in temperature and the lack of funds for monitoring and researching these phenomena.

"Growers are not receiving adequate compensation for all their work, and that means they can't allocate the funds needed to mitigate the impact of climate change," he said.
Baker added that coffee growers have few tools to deal with climate change and that African and Latin American countries are hit hardest by this problem, which is spreading once more due to deforestation.

On the African continent, particularly in East Africa, frequent droughts affect coffee crops, while Latin American plantations are being damaged by flooding and torrential rains.
The expert recommended the collection of rainwater along with the strategic use of shade for the care of coffee plants and the protection of the soil, among other measures to mitigate the impact of climate change.
© 2023 Latin Times. All rights reserved. Do not reproduce without permission.