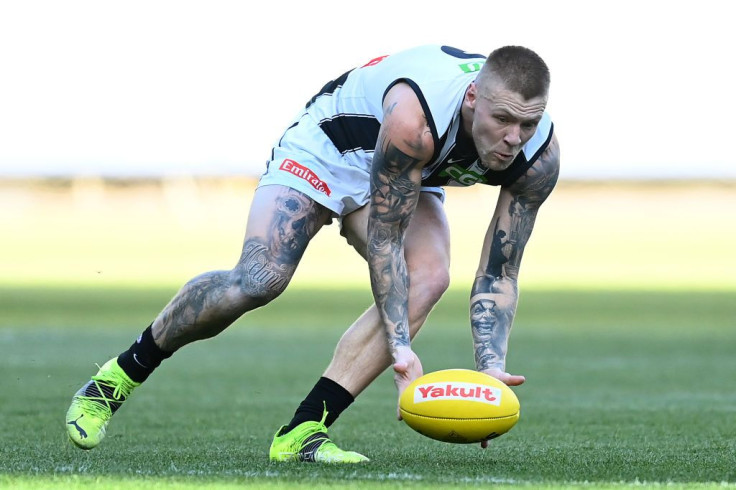 Australian football player Jordan De Goey was arrested Saturday night following an incident that took place at the Dream Hotel PHD Rooftop lounge located in the Chelsea District of New York City. The 25-year-old forward for the Collingwood Magpies AFL was apprehended and charged for allegedly groping a 35-year-old woman.
According to Fox Sports Australia, De Goey and his friend, identified as Luke Dyson, 28, had crept up near the woman while she was dancing at the rooftop bar. The incident ended up in a scuffle when the woman's male friend confronted De Goey and Dyson.
Dyson allegedly hit the woman's 37-year old male companion in the face with a glass bottle and the pair took turns punching and kicking him. Reports from the New York Police Department said they received a 911 call from the woman around 2:20 am. The woman accused De Goey of grabbing her buttocks and vagina outside of her clothing without her consent.
Both Dyson and De Goey were charged with forcible touching and assault and were temporarily placed in a Manhattan holding cell. De Goey faced the court Sunday afternoon still dressed in a bathrobe, which he had opted to wear as his Halloween costume at the party.
The woman and her male friend were visiting from Cambridge, Massachusetts and had been staying at the hotel at the time of the incident. The male victim declined medical treatment despite sustaining a cut on his lip. The incident occurred only hours after the Magpies former first-round draft pick player had arrived in the Big Apple from California.
Meanwhile, the 6-foot 3", 194lb De Goey pleaded not guilty to the charges and was released on bail provided with conditions that he check in by phone once a week. De Goey's next court appearance is set on Dec 8, two days after senior Magpie players are due to start pre-season training.
A statement from the Collingwood Magpies said the club had stood down De Goey down from its AFL program indefinitely. However, it confirmed they would continue to pay De Goey under the terms of his contract until the outcome of proceedings related to the incidents has been established.
"In the interim, De Goey will not be permitted to train or play with Collingwood or make use of club resources, staff or facilities," the club stated. "Collingwood is deeply disappointed by reports and events of the last 48 hours involving De Goey in the US. Given the circumstances, the club believes it is appropriate to remove him from the AFL program," it added.
The AFL also released a statement where it endorses Collingwood's decision to stand down De Goey saying they would continue to work with the club.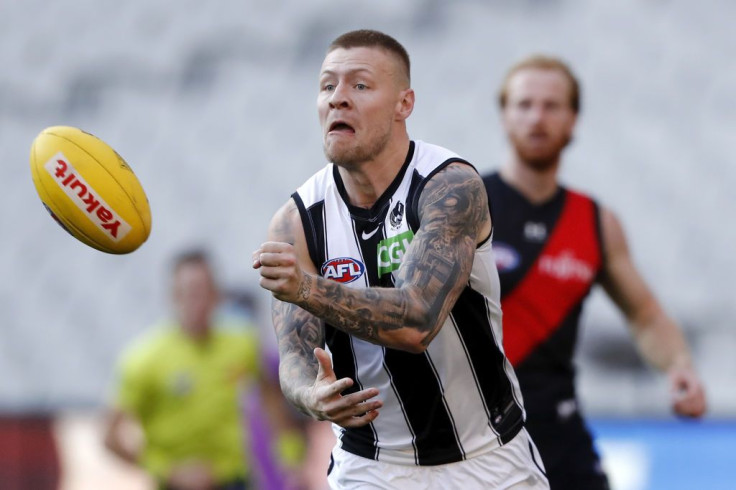 © 2023 Latin Times. All rights reserved. Do not reproduce without permission.