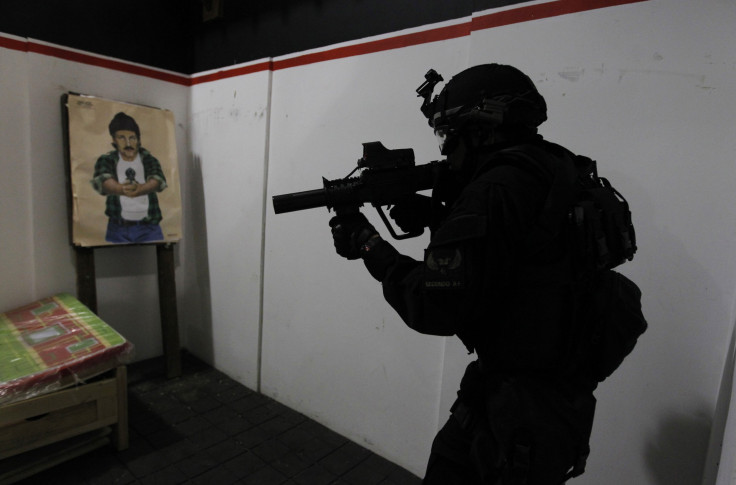 Colombian authorities charged a 23-year-old woman for recruiting sex slaves as young as 11 years of age and including her own sister. Briceida Machado Galindo known as "Paola", of Chigorodó, allegedly scoured schools in and around her municipality tempting young girls with promises of money and domestic jobs only to turn them over to their new cartel "boyfriends." A recording intercepted by Colombian police supposedly captures Galindo speaking on the phone with an Urabeños cartel member discussing the terms of a transaction of underaged sex slaves. The cartel member demands that the women have "zero kilometros;" that they virgins. In the call, the woman appears to offer her own 11-year-sister to a top mobster nicknamed "Daddy."
"As long as [my little sister] stays with Daddy, I'll bring her to him bare, but she has to stay with him, not some other dude," the woman, allegedly Galindo, says on the the recording.
Colombian officials say that the alleged human trafficking scheme is not an isolated case and that Galindo's counterparts, the Urabeños cartel are connected to "innumerable cases" of underaged prostitution and kidnapping. They say that Galindo is one of 71 people arrested in the past few weeks as they close in on the gang's leader, Dairo Antonio Usuga, known by the alias "Otoniel." Authorities allege that Usaga has had held concubines as young as 12-years-old. While Galindo is charged with luring girls with gifts or promises of domestic worker jobs, some gangsters approach girls with courtship. Usuga's lieutenants are said to approach girls themselves, seducing them in courtships that become statutory rape.
"In our investigations and interviews we've found minors eager to become cartel girlfriends saying 'my husband gave me this [SUV] and this [motor bike],'" a police commander told La Semana, in an video that masked the official's identity.
Once in the clutches of the cartels young girls face both forced pregnancies and forced abortions, as well as a heightened risk of contracting STDs, according to authorities and NGO representatives. It's probable that the Urabeños also pimp girls out as prostitutes as other cartels in Colombia reportedly do. Some are even reported to auction young girls' virginities, often to foreign tourists. That industrialization of underage prostitutes has been going on in Colombia since at least the 1980s, when the trade was controlled by Pablo Escobar.
Briceida Machado Galindo denies all charges of pimping. Usuga has a $5 million dollar bounty on his head.
© 2023 Latin Times. All rights reserved. Do not reproduce without permission.