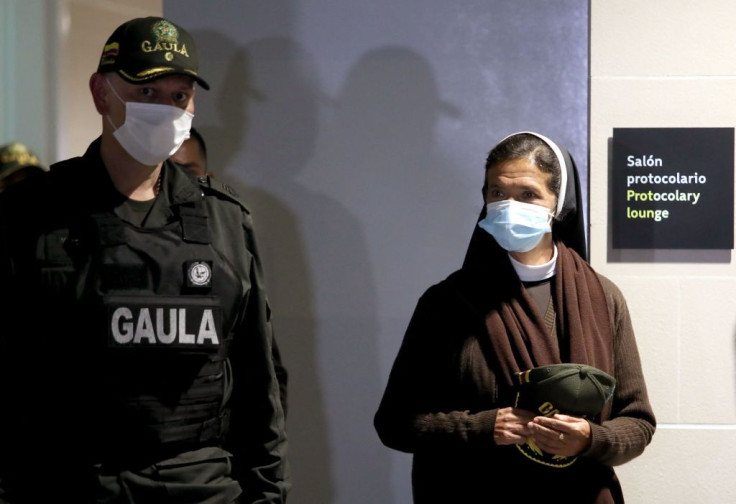 The Colombian nun who was held captive for more than four years by armed groups in Mali has finally returned home. Sister Gloria Narvaez, 59, who had traveled to the Vatican to meet Pope Francis after her release, was welcomed by a dozen of her fellow nuns as her plane landed at Bogota airport on Tuesday.
Narvaez was warmly greeted with a dozen nuns singing, "welcome, welcome, our heart welcomes you" as she hugged each one of of her sisters. While at the airport, Colonel Gustavo Camargo, deputy director of the anti-kidnapping police also greeted the returning nun, "Your strength amazes me."
Camargo had once gone to Mali to press for the nun's release. Upon Narvaez's arrival in her homeland, she expressed her gratitude and spoke out for other victims of abduction.
"The Lord gave me the joy of having brothers and sisters," said Narvaez as she recalled the number of people suffering at the hands of their kidnappers. "I was thinking of all the suffering that people go through when they are kidnapped right here in Colombia, in the whole world, there in Mali, how many people are left,"
Narvaez was taken hostage on February 7, 2017 while in Mali near the border of Burkina Faso. She had been working as a missionary at the time when members of al-Qaeda-linked Group To Support Islam and Muslims (GSIM) had abducted and kept her captive for 4 years. Narvaez was freed on Oct. 9 of this year with the help of joint efforts between the governments of Mali and Colombia. Sadly, the nun's mother had died in September 2020 while awaiting for her release.
According to Al Jazeera, details of her release still remain unclear although Colombian police previously told the media that her abductors had demanded an unspecified ransom.
Upon her arranged release, Narvaez said she had tried to convince her captors to free other hostages. In recent years, kidnappings have plagued the country of Mali particularly in its northern and central regions. Several western captives are said to remain in the hands of the terrorist groups, including an American clergyman who was kidnapped in Niger as well as a French journalist who was abducted in Mali last April.
The proliferation of armed groups in these regions since 2012 have since taken advantage and fed off the economic insecurity and pre-existing sectarian tensions in the country as well as its dwindling natural resources. Most of these radical groups have also pledged their allegiance to al-Qaeda or ISIS.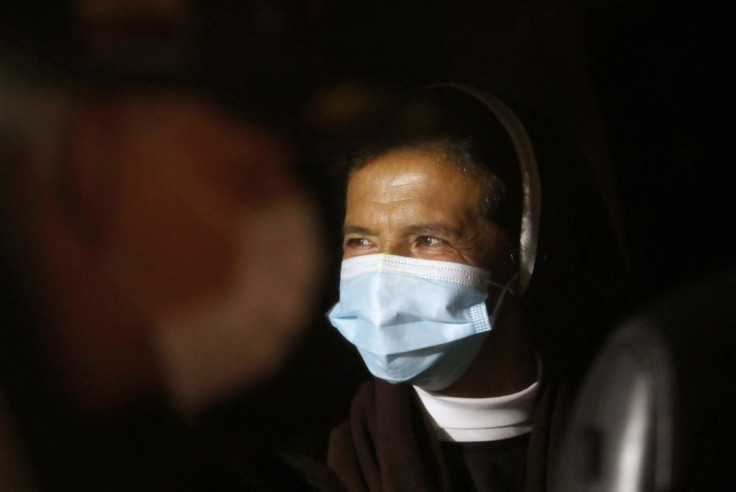 © 2023 Latin Times. All rights reserved. Do not reproduce without permission.