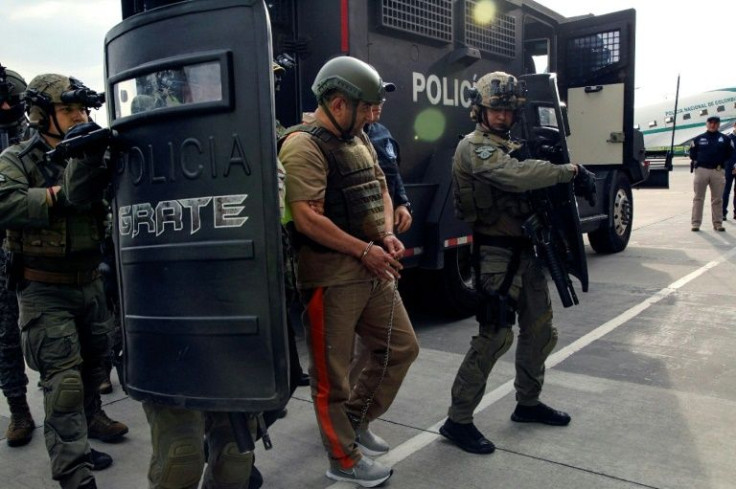 Colombian President Gustavo Petro has proposed a "unified" alliance among all the countries in Latin America to counter prevalent drug trafficking in the region.
"What I propose is to have a different and unified voice that defends our society, our future and our history and stops repeating a failed discourse," the Colombian president said during the Latin American and Caribbean Conference on Drugs that took place in the city of Cali on Saturday, Reuters reported.
Petro, the first left-wing president in modern Colombian history, stressed recognizing drug consumption as a public health problem. He further underlined that 50 years of a failed war on drugs has led to immeasurable bloodshed and pain in Latin America.
"It is time to rebuild hope and not repeat the bloody and ferocious wars, the ill-named 'war on drugs', viewing drugs as a military problem and not as a health problem for society," Petro added.
Countries participating in the conference further issued a joint statement, affirming the need to reduce the demand for illicit drugs through public awareness and by combating inequality, poverty, and violence. In addition, they agreed to take action to break the dangerous links between corruption, drug and firearms trafficking, migrant smuggling, and money laundering, among other crimes in the region.
Mexican President Andres Manuel Lopez Obrador, who also attended the conference, emphasized the need for countries to strengthen unity to combat poverty and encourage more essential crop productions to limit the land area used for illicit crops like marijuana, opium poppy and coca leaf.
"They are facing a pandemic," Obrador noted. "Regardless of our differences, above partisan ideas and ideological positions are human rights and the main human right is the right to life.
The Mexican president also called on Latin American countries to support the U.S. in its fight against fentanyl out of "moral obligation" and "humanism."
"More than a pandemic, we must participate in the fight against fentanyl use in the United States. What they are facing is a pandemic, it is not just a quantitative issue. 100,000 young people lose their lives every year due to fentanyl use. To turn our back and say 'We don't care.' We have to deal with that problem," he added, according to Wion.
Both Colombia and Mexico have been impacted by the violence caused by drug cartels and human trafficking. The increasing threat of organized crime in Latin America continues to pose a risk to regional security and human rights. Latin America is home to three of the world's largest cocaine-producing countries -- Colombia, Peru and Bolivia. These countries also serve as major points for cocaine exports to the U.S. and Europe.
© 2023 Latin Times. All rights reserved. Do not reproduce without permission.