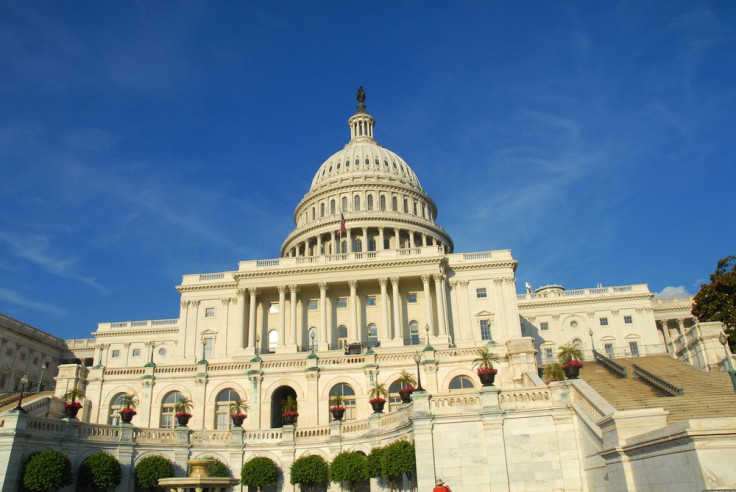 Tonight during Colorado's midterm election debate, history will be made. In one the most closely monitored states during the midterm election season, Colorado will host its first all-Spanish congressional debate. U.S. Rep. Mike Coffman, a Republican, and his Democratic challenger, Andrew Romanoff, will be the congressional candidate making history, according to Colorado Pols, Romanoff is fluent in Spanish and Coffman has been studying and working passionately, "to learn the language over the last year or two."
According to Fox News Latino, the event is being hailed, with Latinos claiming that the first ever Spanish-language debate displays the importance of the growing Latino community in the politics and representations in the United States. "It absolutely demonstrates just how crucial the Latino vote will be in this race," said Julie Gonzales, the statewide co-chair of the Colorado Latino Forum. "Latinos can represent the margin of victory in the 6th congressional district and other districts, too."
This is a definite first for congressional candidates in Colorado, but the Spanish-language debate is also a rarity on the more eminent national level. Candidates running for office at the varying levels of government have noticed the growing trend of Latino voters, however, as opposed to actually learning the native language themselves, most candidates employ translators in order to communicate with voters and potential supporters. However, political experts state that the new Spanish-language debate with one and even both candidates speaking the language fluently, show a "more educated immigrant electorate. Details on when and where to catch the debate are below:
Airing Live: Thursday, Oct.30, 2014 at 5 p.m. MT
Rebroadcast: Friday, Oct. 31 at 5 a.m. MT (Univision Denver/Colorado Springs) and 6 a.m. MT (Unimas), and Sunday, Nov. 2 at 9 p.m. MT (José Radio)
© 2023 Latin Times. All rights reserved. Do not reproduce without permission.