It has been discovered that the largely peaceful protests that occurred in the wake of George Floyd's death were being spied on by the administration of U.S. President Donald Trump wherein federal agencies used a drone, spy planes, and other covert techniques to surveil protests.
"We demand that you cease any and all surveilling of Americans engaged in peaceful protests," reads a letter by a group of 30 senior Democrats in the United States Congress addressed to FBI Director Christopher Wray as well as many other top U.S. law enforcement officials.
It has been discovered that the U.S. Drug Enforcement Administration was authorized to "conduct covert surveillance" of the protests. In fact, the state governors were told by Attorney General William Barr the protestors will be tracked via the FBI's network of regional counterterrorism centers.
"Americans should not have to take proactive measures to protect themselves from government surveillance before engaging in a peaceful demonstration," the letter further stated, demanding the Trump administration to "cease surveilling peaceful protests immediately and permanently."
In addition to this, radical left-wing groups like Antifa and Black Lives Matter have been demanding the U.S. government to "defund the police," even in states and cities having a high per-capita crime rate.
But despite all the tension and accusation against his administration, President Trump is aiming for policing that applies "force with compassion" which he shared while speaking at an event in Dallas.
Rather than addressing the existing proposals, he repeatedly expressed his support for the police, while assuring that an executive order will be issued to police departments advising them to adopt national standards for use of force and that his administration would invest more in police training.
"In recent days, there has been vigorous discussion about how to ensure fairness, equality, and justice for all of our people," Trump said.
"Unfortunately, there's some trying to stoke division and to push an extreme agenda -- which we won't go for -- that will produce only more poverty, more crime, more suffering. This includes radical efforts to defund, dismantle and disband the police," he added. "What happens late at night when you make that call to 911 and there's nobody there? What do you? What are you doing, whether you're white or black or anybody else?... There is no opportunity without safety."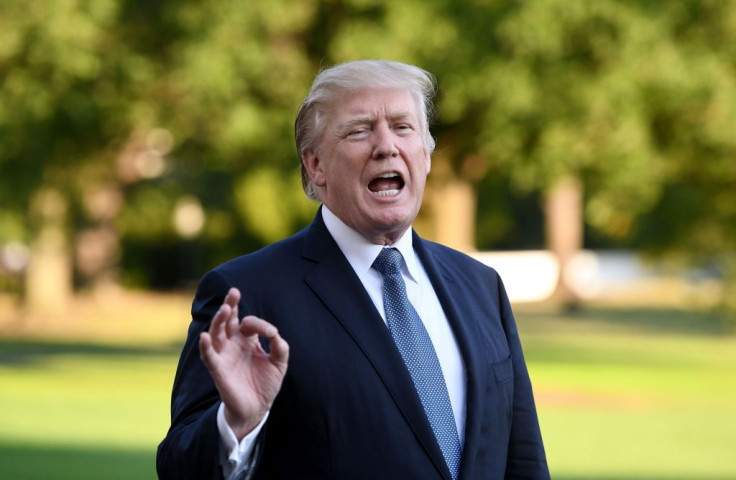 © 2023 Latin Times. All rights reserved. Do not reproduce without permission.