Donald Trump, the president of the United States of America, has done it again. Bright and early on June 9, Trump blatantly claimed, without evidence, that the 75-year-old Buffalo protester who has been hospitalized after being shoved by police last week during protests following the death of George Floyd was faking it. He went on to claim that he was an "ANTIFA provocateur" who lured the law enforcement into a "set up."
Given his penchant for spreading unsubstantiated conspiracy theories, Trump accused the 75-year-old Buffalo supporter, Martin Gugino.
"Buffalo protester shoved by Police could be an ANTIFA provocateur. 75 year old Martin Gugino was pushed away after appearing to scan police communications in order to black out the equipment. @OANN I watched, he fell harder than was pushed. Was aiming scanner. Could be a set up?" he tweeted.
He soon courted a backlash on his baseless claims and refusing to part with his habit to unnecessarily blame people. "The president's penchant for trafficking in conspiracy theories is, politically speaking, going to ruin him. This is reckless. He doesn't know when to stop," responded Ari Fleischer, press secretary under George W. Bush, to his tweet.
"Mr. President @realDonaldTrump, the City of Buffalo is laser-focused on healing, taking action against racial injustice and building a good future for our residents. We pray for a full recovery for Mr. Gugino and as I have repeatedly said, the two officers deserve due process," tweeted Buffalo Mayor Byron Brown.
"No one from law enforcement has even suggested anything otherwise so we are at a loss to understand why the President of the United States would make such dark, dangerous, and untrue accusations against him. Martin has always been a PEACEFUL protestor because he cares about today's society," shared Kelly Zarcone, Gugino's attorney, with CNN.
Gugino, a longtime peace activist from Amherst had been demonstrating in a protest and was approaching the officers when they shoved him. He fell to the ground, hit his head, which started bleeding.
Following the incident, Gugino is in a serious but stable condition and the officers responsible, Aaron Torgalski, 39, and Robert McCabe, 32, have been suspended and charged with second-degree assault. Retaliating to the decision, 57 officers resigned from the city's emergency response unit and the above-mentioned officers have pleaded not guilty.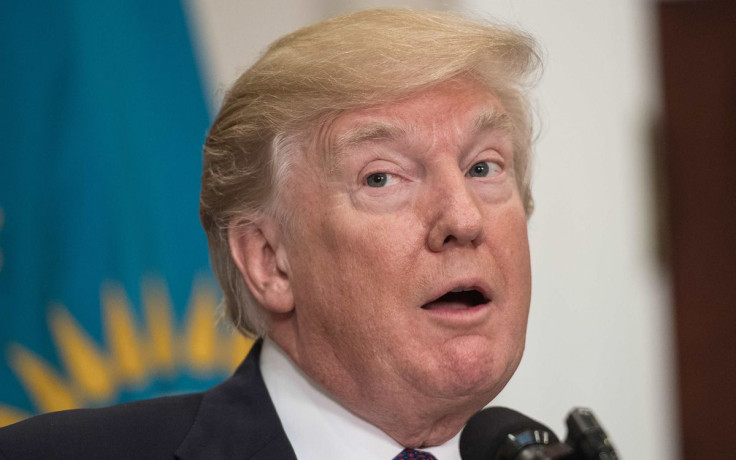 © 2023 Latin Times. All rights reserved. Do not reproduce without permission.