On Thursday, a fake CIA veteran was sentenced to six years in prison for embezzling over $2 million of his venture capitalist boss' cash after pleading guilty last year to bamboozling the billionaire into spending millions of dollars to run "off the books" private paramilitary missions.
Following his release, Matthew Marshall, 51, would serve three years of supervised release for convincing wealthy Whitefish philanthropist Michael Goguen to wire $2 million in payments, including $750,000 in 2015, "to strike Syrian Terrorist Leaders," Daily Beast reported.
According to federal prosecutors, Marshall, who pleaded guilty in November for pioneering the bogus covert military operations across the globe, portrayed himself as a high-ranking intelligence official on a hero's crusade to end terrorism.
He would send the unsuspecting founder and managing partner of Two Bear Capital, who has numerous accusations of sexual impropriety, with a string of prayer beads, which he claimed to have been removed from the body of a dead terrorist, his sentencing memorandum detailed.
The Flathead Beacon noted that the duplicitous Marshall also engineered a system in which he used the "Burner" smartphone app to send himself emails and text messages purportedly from a notorious counterterrorism official named Cofer Black to keep the money flowing into his bank account.
According to court filings, the fake CIA veteran embezzled the cash for himself and used it on "loans and gifts to friends and family."
On March 3, in the U.S. District Court in Missoula, presiding judge Donald W. Molloy accepted a plea agreement in federal crimes of wire fraud, money laundering, and tax evasion, dismissing eight other counts following the three-hour hearing.
He then ordered Marshall to pay restitution of $2.35 million to Goguen and nearly $900,000 to the Internal Revenue Service for tax evasion.
The conman, who only served in the Marine reserves and accrued 82 absences, falsely told Goguen he was part of the made-up Marines unit called the "Force Reconnaissance," according to the Daily Mail.
Ultimately, the 51-year-old opted to get tattooed with the U.S. Marine Corps "Force Recon" insignia.
To further convince the billionaire, he went as far as to claim that the movie "Sicario 2: Day of the Soldado," starring Benicio del Toro and Josh Brolin, was based on him.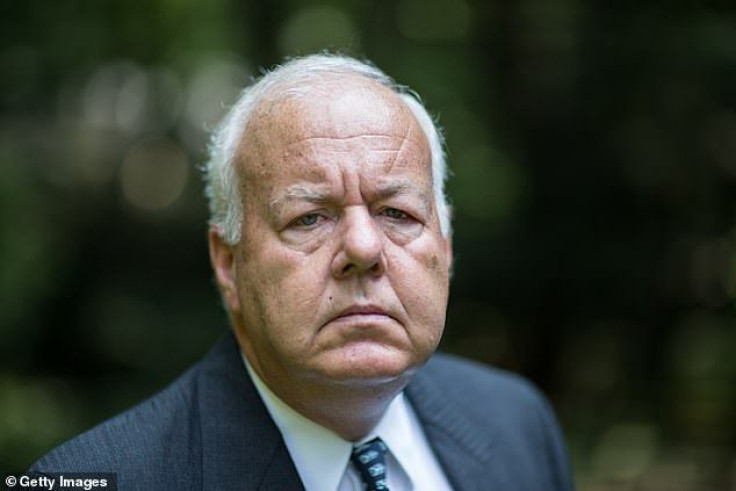 © 2023 Latin Times. All rights reserved. Do not reproduce without permission.