Conor McGregor is expected to be out for some time after suffering that horrific ankle injury at UFC 264. After his surgery last month, "The Notorious" is expected to be in crutches before he can undergo rehab.
If the timeline is on schedule, that could begin later this August. But even with that, it will be a long road ahead for the former UFC champion to get back into active duty. The earliest time he could return is by 2022.
The good news is that the surgery went well and that McGregor is in high spirits. But even if he returns, questions are in the air on why he wants to continue to fight. Is it for the money or the belt?
But in the eyes of former UFC fighter and current actor Cung Le, it would be hard to expect the old Conor McGregor back. The 49-year-old appeared on the Sports For All PH podcast and answered several queries thrown by this writer and host Vincent Juico last July 31.
"That kind of injury could be hard to come back from and bring back the old Conor (McGregor). I don't know. I wish him a safe and healthy recovery but, you know, he's made enough money. He really doesn't have to work anymore. If he does, well hopefully come back, I dunno, I don't see it. I think this fight, it would be tough to come back from that kind of injury to recover from," Cung Le stated.
With McGregor still the topic, Le was asked about his thoughts about McGregor's intention of still competing. Some have insinuated that the Irishman is just in it for the money. Here is the Vietnamese-born American actor's take:
"You know what, when you have someone like Conor, I can't speak for Conor. But when you have someone who tasted victory and becoming double champion, they are doing it because they want to become champion again. Look at home much money he's made in his alcohol brand. So I mean, how much money do you really need?" Le explained. "I think that a lot of times when it comes to it, you want titles, you want belts, you want that glory again. I would hope that is what Conor wants because he has made enough money already," he added.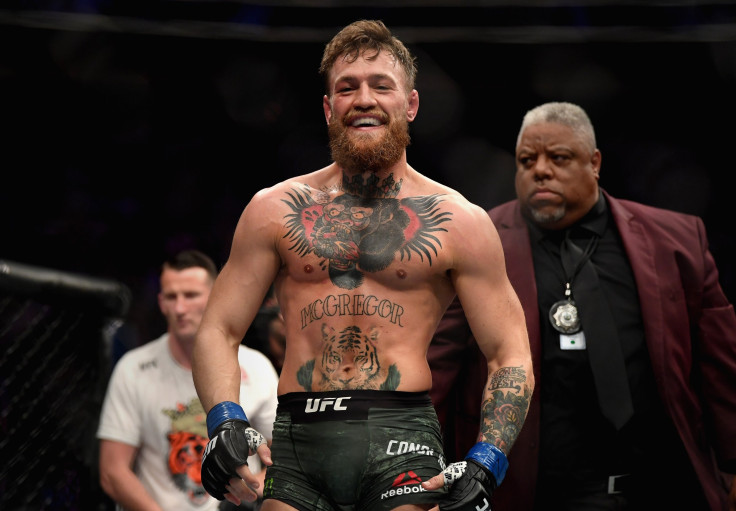 © 2023 Latin Times. All rights reserved. Do not reproduce without permission.