Will there be justice? That's the question that continues to linger on in the minds of the millions world over, in keeping with the George Floyd killing under Minneapolis Police custody.
As per a recent report, a top-count conviction for Chauvin might seem like a feasible option, while acquittals could be a reality for at least two of the alleged accomplices. Things progressed to a great deal after the initial charges were announced. On May 29, Chauvin was the only cop to be charged with third-degree murder and second-degree manslaughter.
But with passing time, there grew a strong demand for the other accomplices -- the other three cops -- to also be charged.
What needs to be noted is that it's all the more challenging to convict cops, especially during instances of on-duty killing. There have so far been only two incidents so far: Mohamed Noor, another Minneapolis cop was convicted of the top charge felony murder for gunning down an unarmed woman, Justine Ruszczyk, who rung 911 to report what seemed like an assault.
The case, however, stands on appeal. That aside, another Minnesota police officer who was responsible for Philando Castile's death during a traffic stop outside St. Paul in 2016 had all the charges dropped in 2017.
Coming back to George Floyd killing, the bitter pill to swallow is that there are conflicting perspectives to the controversial case, compounded by the fact that the autopsy findings so far have been confusing.
As for the alleged accomplices -- the three other cops, Lane and Kueng -- there's a strong likelihood about things being directed to the "chain of command." It is very likely that arguments will be made, stressing upon how that they "were deferring to the judgment of the most senior officer, Chauvin."
Experts are also of the opinion that the officers will likely argue that Floyd was undergoing some medical crisis independent of their actions, reflected by the fact that Floyd was already having trouble breathing before Chauvin put his knee on his neck. All the findings however point to one thing -- Chauvin's lawyers will push for a further probe behind the cause of the death, despite Floyd's family experts stressing upon how it all boils down to homicide.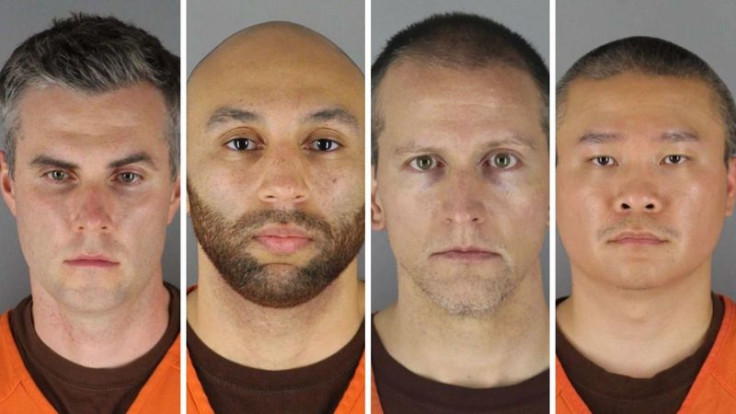 © 2023 Latin Times. All rights reserved. Do not reproduce without permission.