A convicted felon admitted on Tuesday, Aug. 10, to plotting a revenge shooting of a gang to avenge his brother's death before being apprehended by the New Jersey police.
Raheem Allen, a 34-year-old man from Newark, New Jersey, has pleaded guilty to possession of a firearm and possession of cocaine after a March 7 arrest stopped him from killing members of a Jersey City street gang who killed his brother, according to a U.S. Attorney's Office press release.
NJ.com reported that Allen traveled from Newark to Jersey City on March 7 with the intent of mounting a revenge shooting for his deceased brother, who was a high-ranking member of a New Jersey gang. It remains unclear how Allen's brother died and who was responsible for killing him.
Law enforcement officers reportedly saw communications from Allen that detailed his scheme for a vengeance killing and immediately set out to monitor the convicted felon's actions closely as he entered Jersey City.
After acquiring an Intratec Tec-22 semi-automatic firearm loaded with 25 bullets, law enforcement officers immediately arrested Allen before he could re-enter his vehicle and leave to set his plan in motion, according to Patch New Jersey.
Found among his possessions during the arrest were ammunition for his firearm, as well as an unknown quantity of cocaine that officers deduced was for distribution purposes.
During the interrogation, Allen admitted that he went to Jersey City specifically to "kill a lot of people" involved in his brother's death, and admitted to the trip being primarily for attacking the members of the Jersey City gang responsible for his sibling's murder.
Due to his previous convictions for robbery and possession of drugs, among other charges, Allen could get up to 30 years in prison for his crimes as well as a fine of up to $1.25 million. His sentencing is scheduled for Dec. 14.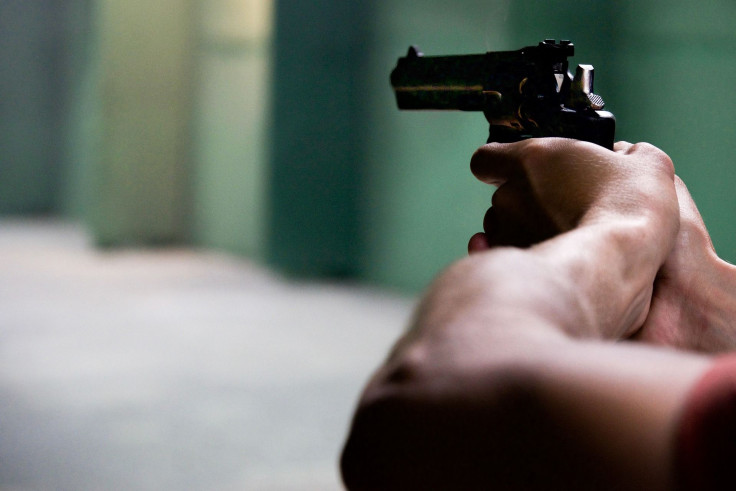 © 2023 Latin Times. All rights reserved. Do not reproduce without permission.