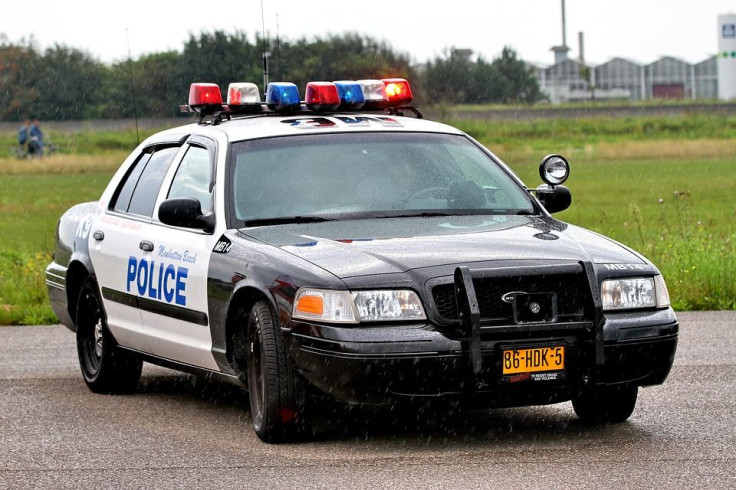 A police officer in Georgia who was caught on video having sex near a cemetery while in uniform and on duty has resigned from the force. Millen Police Officer Larry Thompson was identified as the cop whose lewd video had gone viral on TikTok last week.
According to the New York Post, Thompson quit his position as a past record of misconduct came to light after his identity was revealed by local news channel WRDW. The video was filmed by someone who was high up in a nearby telecommunications tower with a vantage point view of a nearby cemetery by a patch of bushes along a dirt road. The user uploaded the clip on TikTok, racking up more than 15 million views.
Multiple videos of the steamy engagement quickly became viral as TikTok user Dillon Cole uploaded it. The footage was captured in the small town of Millen just about an hour south of Augusta. The clip was posted on March 20 captioned, "Police caught on cam!" along with the hashtags #dirtydeeds #towerclimbers.
On Monday, Police Cheif Dwayne Herrington said he had planned to meet with Thompson about the video, but the cop had already quit before the meeting took place. It was found that Thompson had prior cases of misconduct that dated back to 2017 when he shot another police officer in the arm in an incident that was reported as an accidental discharge.
WRDW said the cop was cleaning his gun when it jammed and accidentally fired. In 2019, he crashed into a car that was driven by an elderly man while he was responding to a home invasion. The 76-year old man later died of his injuries.
Thompson's most recent case of misconduct surfaced involving a woman who was previously involved in a relationship with the cop. Thompson reportedly had been harassing her admitting to running car tags to acquire her new address. For this, he was suspended for two days without pay.
The cop was not served with severe punishments for his previous misconduct hence why these were not put on the Georgia Peace Officer Standards and Training Council's records. The only information about Thompson on record was his promotion a year after the fatal car crash and his resignation on March 21.