Protestors marched through a city in Ohio and their July 4 celebrations were canceled after the police shooting of an unarmed black man and the subsequent release of the body-cam footage on Sunday angered many of the residents in the area.
Jayland Walker, a 25-year-old man from Akron, Ohio, was stopped by police officers in an attempted traffic stop. The police reported a "flash of light" and a gunshot sound, and gave chase to Walker until eight officers shot him multiple times while he was unarmed, according to PBS News.
The bodycam footage, released on Sunday by the government, shows the car chase that occurred, as well as when Walker attempted to get away from police officers on foot. The officers were shown unsuccessfully using tasers to subdue him before the eight officers shot him multiple times, the Daily Beast reported.
"I won't mince words, the video you are about to watch is heartbreaking," Akron Mayor Dan Horrigan said. "I am urging all of our residents to please reserve your full judgment until our investigation is complete."
Although it is unclear as to how many shots the officers blasted through to subdue Walker, an autopsy showed that he had over 60 distinct, different wounds in his body after the fact. He also had a pulse after the shooting, and police officers attempted to load him into the car to seek treatment for the man.
"Each officer independent of each other related that they felt that Mr. Walker had turned and was motioning and moving into a firing position," Police Chief Stephen Mylett said.
Many residents in Akron started protest and demonstrations because of Walker's death, which his family and lawyers view as a murder by police officers. Family lawyer Bobby DiCello called the shooting response of the police excessive, pointing out that Walker was unarmed when he was shot.
"They want to turn him into a masked monster with a gun," he said.
As many call for accountability for the eight cops who shot Walker, the eight officers have been put on paid leave as is the custom for these types of shootings. While not publicly identified, seven of the officers were reported to be white, while one of them is black.
The Fourth of July festivities planned by the government has also been canceled in the wake of the killing.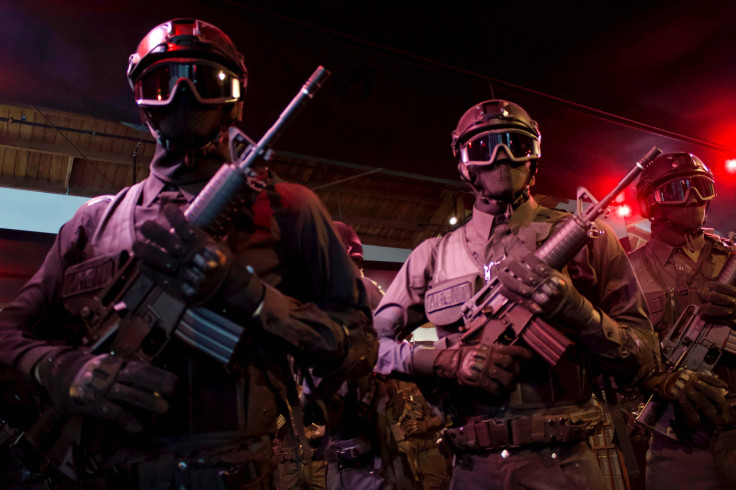 © 2023 Latin Times. All rights reserved. Do not reproduce without permission.