Fresh cases of COVID-19 have emerged in a volley of Asian countries like Singapore, China and South Korea. Experts confirmed that no domestic cases have been reported though, fueling speculations about these Asian countries facing a second coronavirus wave—with people importing the highly contagious virus on their return.
Singapore saw a slight surge in the cases tested positive, with the number of cases jumping to 47. Out of which, 33 were imported. South Korea saw a similar rise too and stands at 152 positive cases. But, the number of imported cases is unknown. China, from where the virus originated, reported that no domestic cases have been reported in recent times, since the outbreak in late December.
Despite things looking grim, Japan is reportedly recovering at an impressive pace. With the spread of the virus being on a steady decline, Hokkaido—the epicenter of the outbreak in Japan—will lift its state of emergency. While conscious attempts are being made to contain the virus, government officials decreed that one must stay indoors for the safety of themselves and the others. "We've carried out powerful measures on refraining from going out, but from now on, we will move into a stage of reducing risks of the spread of infection while maintaining social and economic activities," said governor Naomichi Suzuki to a media outlet on Wednesday.
South Korea is being lauded for its proactive measures in containing the virus, resulting in the steady decline of new cases. Yet, there's a lot of ambiguity on the front as nations join hands to combat the pandemic. The WHO (World Health Organization) has reported that 80 % of the total COVID-19 cases have emerged in Europe and the Western Pacific region.
While varied avenues to discover vaccines are being explored, health officials can't seem to stress enough about the need to stay indoors at the moment. Implying how there's absolutely no room for complacency and social-isolation is key in this phase, "Failure is not an option here. If not, we may face a third wave of this virus, which would be greater than a tsunami, if we maintain a 'so what' attitude," said Noor Hisham Abdullah, director-general of Health Malaysia.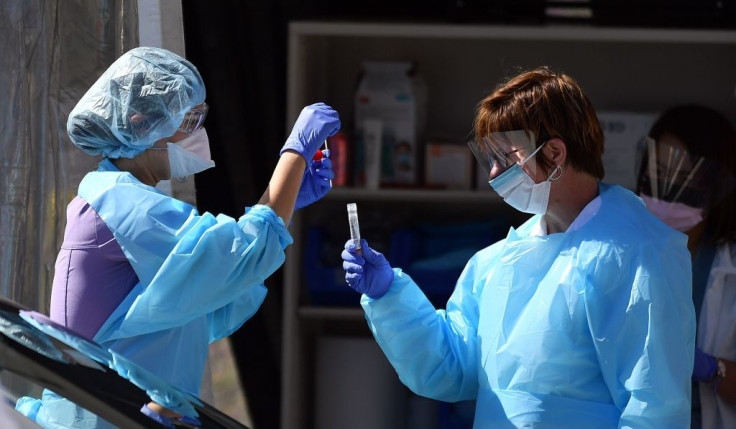 © 2023 Latin Times. All rights reserved. Do not reproduce without permission.