President Donald Trump requested the FDA to check out if there are some drugs that can be used for other purposes. He asked this in an attempt to find a potential medicine that can be applied to treat COVID-19 patients.
Currently, there is still no treatment for the coronavirus infection and health officials said that it may take a year or a year and a half to create a vaccine for this novel illness. At this point, many patients have recovered from the infection already and the POTUS is hoping that they would find a drug that can be repurposed and specifically used for coronavirus.
On Thursday, March 19, during a press briefing at the White House, Trump said that medical professionals think that anti-malaria drug called chloroquine could be effective in treating COVID-19 too. He further stated that the best part of this is the fact that this drug is already available and they just need to get more information with regards to its effectiveness and safety for the treatment of the new disease that is affecting more than 160 countries worldwide.
In an update, Forbes reported that the FDA already approved the testing of the anti-malaria drug and see if it could be a coronavirus treatment. Dr. Stephen Hahn, the FDA commissioner, confirmed that the drugs will be used in a clinical trial.
"We will collect that data and make the absolute right decisions based upon those data about the safety and efficacy of the treatments," the commissioner said. "What's also important is not to provide false hope. We may have the right drug, but it might not be in the appropriate dosage form right now, and it might do more harm than good."
The president said that the anti-malaria drug will be put in use "almost immediately" and people could "try it out in a few days" but the FDA corrected him by saying that they still need to do more tests and cautioned that a more measured approach is needed before it could be approved for usage as there could also be side effects. Hahn further explained that although the initial approval for testing was done quickly, the actual testing is starting only now.
"I want to assure you we're working as quickly as we can, I don't want to speculate about a timeline," Hahn said. "The FDA is looking at everything that's coming across our desks as possible treatment options for coronavirus."
Meanwhile, while Donald Trump is pushing for the FDA to quickly release a repurposed drug to treat COVID-19 patients, via a press release, the food and drug administration warned that there is no FDA-approved drugs to cure, treat or prevent the coronavirus infection. What is available right now are just some treatments or medicines that may help ease the symptoms.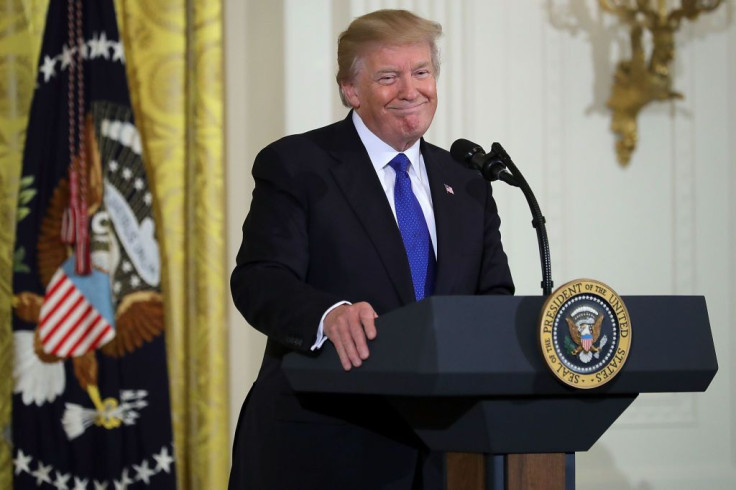 © 2023 Latin Times. All rights reserved. Do not reproduce without permission.