US President Donald Trump was said to have tried to persuade a German research company to make coronavirus vaccine but exclusively for the United States only. The lab called CureVac is working to create a vaccine for COVID-19 and it was reported that the POTUS wants to get rights to this product.
According to The Guardian, Trump offered a big amount for exclusive access to the agent that will provide immunity to the Americans against the virus that is currently gripping the world. This story was first reported by a German newspaper Welt am Sonntag but the company denied the claims that it sold its technology or firm.
The newspaper claimed that sources relayed to them that Trump is desperate to get the vaccine and was doing everything to acquire it for America. The media outlet further stated that the German government is fighting off the US' bid to take over the Tübingen-based CureVac by offering its own financial incentives for it to stay in the country.
On March 15, Reuters reported that Germany's Health Ministry confirmed that Trump offered money for CureVac to move to the United States and continue developing the COVID-19 vaccine there. It also affirmed that Germany made a counter-offer so it will not be persuaded to leave.
"The German government is very interested in ensuring that vaccines and active substances against the new coronavirus are also developed in Germany and Europe," the media outlet quoted a health official as saying. "In this regard, the government is in intensive exchange with the company CureVac."
CureVac AG also reiterated that its goal from the start is to developed a coronavirus vaccine to protect people around the world and not just one country. In a tweet, it also wrote: "We abstain from commenting on speculations and rejects allegations about offers for the acquisition of our company or our technology."
The biopharmaceutical company has offices in Frankfurt, Germany and Boston, USA but mainly works with the Paul Ehrlich Institute that has links with the German Health Ministry. It recently proposed several vaccine agents for COVID-19 and the firm's scientists are trying to have them developed by June or July and then have it approved for testing on people.
The Centers for Disease Control and Prevention reported more than 3,000 coronavirus cases in the U.S. as of March 16 and at least 61 deaths. Meanwhile, the U.S. embassy in Berlin was contacted for comments over the Coronavirus vaccine claims but no immediate response is available.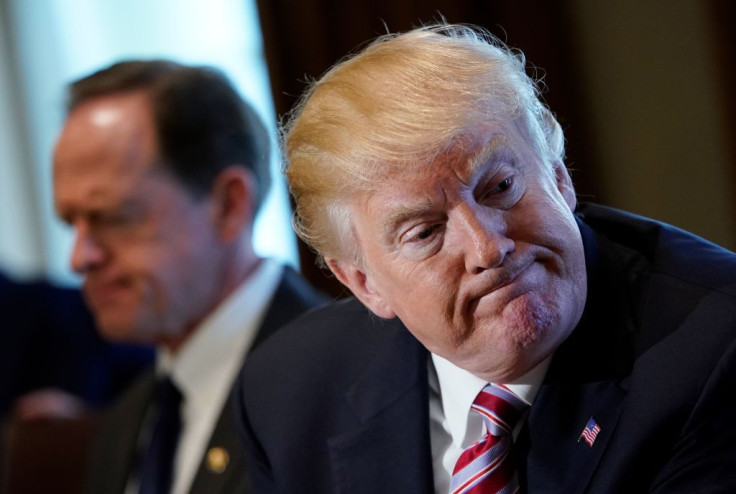 © 2023 Latin Times. All rights reserved. Do not reproduce without permission.