Brazil has a long way to go as far as flattening the curve in the COVID-19 outbreak is concerned. But, turns out, the Jair Bolsonaro government continues to evoke terror instead of security among favela residents -- even during trying times like these.
As per the residents who're cooped up in their depilated households in Rio de Janeiro, the current state of affairs is nothing short of ghastly -- stringent police raids into these congested communities continue, leading to the mass gunning of several young Brazilians. In the latest operation that was conducted on Friday, 13 Brazilians were gunned down by the Rio police as part of their terrifying incursions.
Clearly, the pleas go on deaf ears. "Instead of sending doctors and nurses to protect residents from Covid-19, the government sends police, bullet-proof vehicles and helicopters to kill us," said Bruno Itan, a photographer from the Complexo do Alemão to a media outlet. Itan documented a heart-wrenching photo series on the account of Friday's raid. The powerful series depicts the police force in anti-coronavirus face masks standing over corpses covered in sheets. "We are tired," added Itan.
Rio must've gone under a complete lockdown for the past two months. But, that hasn't made its residents immune from the constant soundtrack of gunfire and explosions. The cops, however, attribute the bloodshed to the resistance of "heavily armed gang members."
"Of course, more than a dozen deaths doesn't make anyone happy. But we didn't choose this outcome," said Marcus Amim, the operation's commanding officer to a media outlet, taking pride in the fact that the incursion led to the seizing of deadly weapons -- eight rifles and 85 hand grenades.
The country continues to grapple under the novel coronavirus scare, having crossed the 230,000 mark in cases. Bolsonaro, a right-wing populist leader, amassed severe backlash for continuing to downplay the severity of the pandemic and egging on anti- lockdown protests.
The leader who has openly thumbed his nose at state governments pressing for a lockdown has been snapped flouting social distancing rules on multiple occasions. "Unemployment, hunger and misery will be the future of those who support the tyranny of total isolation," tweeted Bolsonaro last week, hinting at the catastrophic outcomes of the complete lockdown on Brazil's economy.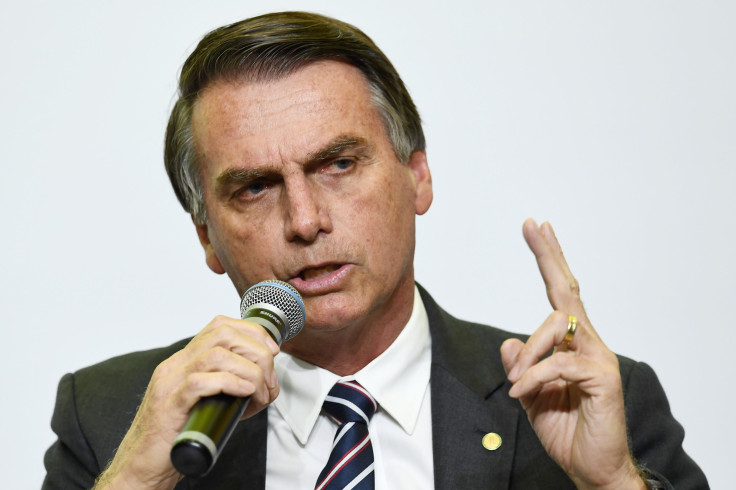 © 2023 Latin Times. All rights reserved. Do not reproduce without permission.