The world has taken a nightmare pill, all thanks to the spread of the highly contagious COVID-19. However, there could be some respite after all— the virus, which is characterized by fever, coughing, and shortness of breath might soon find a cure in the months to come.
While no vaccines are expected to arrive soon, conscious efforts have been made to employ various treatment strategies. One of them is the use of antibodies from recovered COVID-19 patients. The strategy termed serum therapy, dates back to 1891, when survivor antibodies were used to treat children with diphtheria.
Yet, what needs to be known is that the strategy isn't free of the risk of contracting potential side effects such as fever, allergic reactions and even infections to a minuscule degree.
That aside, extracting the serum from the recovered patients will pose as a challenge, as the serum recovered from one patient will be adequate to cure only one sick patient. "It's a logistical challenge to put it together, but at the very least there are no hurdles (from the U.S. Food and Drug Administration) to producing the therapy," said Robert Kruse, a doctor in the Department of Pathology at Johns Hopkins Hospital in Baltimore.
His recent technique is focused on taking advantage of the COVID-19's innate ability to latch onto and enter cells. The theory is based on how the new coronavirus enters the human body through a component known as ACE-2 protein.
Kruse's technique centers around detaching the external portion of ACE-2, which would act as a shield for the virus. The virus would bind to shield, thus checking its ability to get through to the actual door into the cell, and trigger infection.
Another technique that might seem fruitful is the use of lab-manufactured proteins called monoclonal antibodies. The technique has been used to treat a host of diseases in the past.
"The use of monoclonal antibodies is a new era in infectious disease prevention which overcomes many drawbacks associated with serum therapy ... in terms of specificity, purity, low risk of blood-borne pathogen contamination and safety," wrote the authors of a recent paper in the Asian Pacific Journal of Allergy and Immunology, as per a recent report.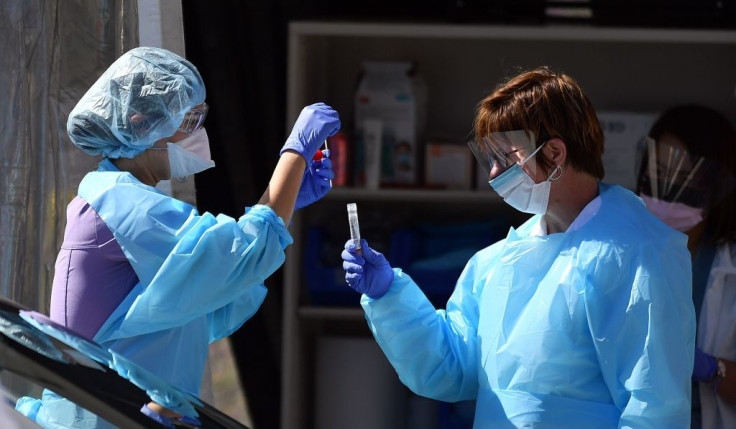 © 2023 Latin Times. All rights reserved. Do not reproduce without permission.