More than 22,000 people have died from the coronavirus pandemic in Italy - the second-highest death toll in the world and the highest in Europe. And as per the latest "heartfelt apology" issued by the European Union to the nation, a majority of the catastrophe could have been averted had other member countries aided Italy when it needed help.
While the continent is not yet out of the woods, as per the WHO, even as many countries start easing their lockdowns as the number of cases and deaths are slowing down significantly, the President of the European Commission Ursula von der Leyen has accepted that it failed Italy.
"Too many were not there on time when Italy needed a helping hand at the very beginning," von der Leyen told the European parliament. "And yes, for that it is right that Europe as a whole offers a heartfelt apology."
None of the countries under the EU came forward to help Italy when it called for aid after its healthcare system was overwhelmed by the coronavirus outbreak. Both France and Germany imposed bans on vital medical equipment being exported and even EU, which should have meddled and ensured that Italy gets the assistance it was in dire need of, didn't lift a finger.
Von der Leyen admitted letting Italy down and accepting that "no one was really ready for this," in front of the European parliament.
But even as many countries continue lifting the lockdown measures, WHO has warned them of a "second wave" of coronavirus
The WHO's regional director for Europe, Hans Kluge, advised countries, especially Italy and Spain to remain cautious despite the "optimistic signs" as the coronavirus pandemic is still surging through the rest of the world.
"It is imperative we do not let down our guard," Kluge said. He advised countries to not blindly lift the restrictions and first ensure that the transmission was under control. And before lifting the lockdown, they should make they should amp up their healthcare systems, so in case there is a new wave of the virus, the hospitals have the capacity "to identify, isolate, test, trace, and quarantine."
Kluge also cautioned that workplaces should continue adhering to preventive measures and governments should have an effective plan in place in case new coronavirus cases come from abroad after they lift the lockdown on their borders.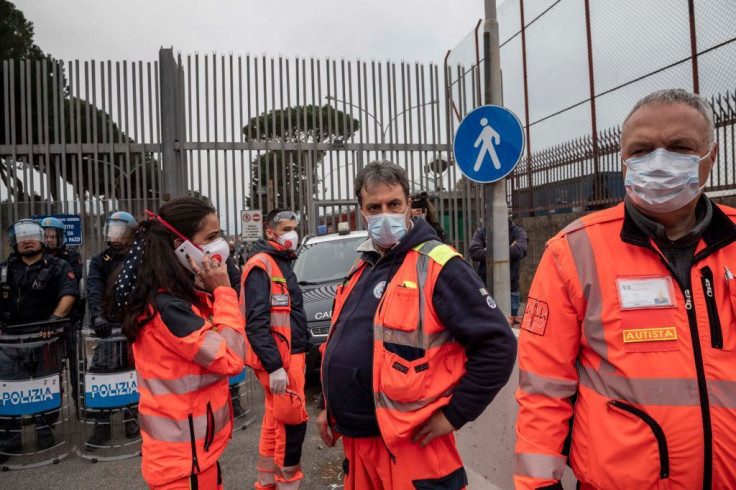 © 2023 Latin Times. All rights reserved. Do not reproduce without permission.