There is no stopping Mexicans from hanging loose in public—not even the danger of the COVID-19 contagion. As of Saturday, the number of COVID-19 cases in Mexico was already 41 but the country's capital still went ahead with the Vive Latino Music Festival, one of the most popular music festivals in the country.
At least 70,000 fans gathered together for the music festival despite the global spread of novel coronavirus and despite health officials warning them against congregating in groups. As a precautionary measure, the security checks involved checking the attendees for fever and requiring them to use anti-bacterial gel as they entered the premises.
According to Mexico's Health Department deputy director Saul Hugo Lopez-Gatell, Mexico is still in the first phase of the pandemic, with isolated cases of infections in people who had traveled abroad. He noted, however, that it was wrong not to cancel the festival despite the rising number of coronavirus cases in Mexico. "It was disrespectful to the public that they didn't cancel the festival and put everyone at risk," he said.
Lopez-Gatell also explained that while most COVID-19 patients recover from the virus, some people, especially older adults and those with pre-existing health problems, can develop more serious illnesses such as pneumonia.
Despite the dangers of contagion, the dynamics of the festival remained unchanged as fans excitedly walked toward the crowd to witness the performances of artists like Guns N' Roses, Carlos Vives, and Zoe. Alan Miranda, one of the attendees, said people were only overreacting to the potential danger of the novel coronavirus.
"Because I consider it is more a collective hysteria than any other thing," he said. "In Mexico we have a culture of a little bit more of hygiene that helps us to limit this kind of transmission," he added.
Some fans, on the other hand, said they only came because the organizers of the event did not offer refunds on their tickets, which cost more than $225 each.
Meanwhile, a Mexican health official said the country could tighten its border with the U.S. to curb the spread of COVID-19, which has now touched almost all states in America. "If it were technically necessary to consider mechanisms of restriction or stronger surveillance we would have to take into account not that Mexico would bring the virus to the United States, rather the United States could bring it here," said Lopez-Gatel.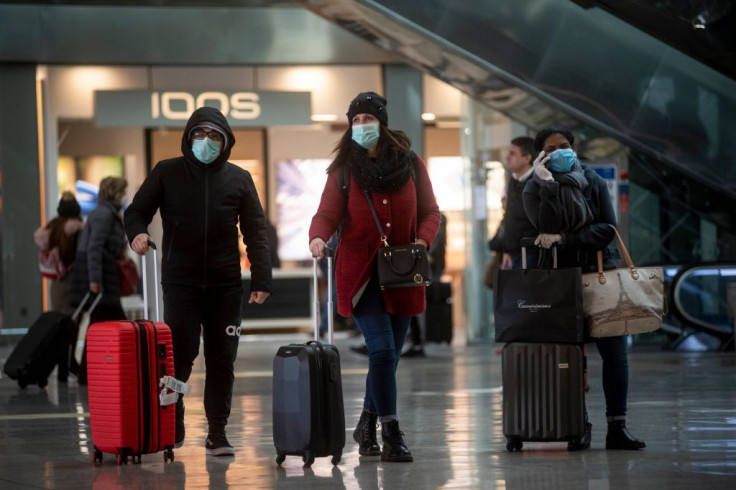 © 2023 Latin Times. All rights reserved. Do not reproduce without permission.