President Donald Trump joins over 7.4 million Americans who've tested positive for coronavirus. While the infection had pushed him to get hospitalized and undergo treatment at the Walter Reed National Military Medical Center, the president seemed rather optimistic about the entire experience as he returns to the White Office.
"I just left Walter Reed Medical Center, and it's really something very special," tweeted Trump via a video message filmed on Monday evening. "The doctors, the nurses, the first responders, and I learned so much about coronavirus," he added.
Over 210,000 fatalities have been recorded in the U.S, and the cases continue to be on an uptick.The video footage shared by Trump had the president give his insights into being hospitalized over the weekend. "I went, I didn't feel so good and two days ago -- I could have left two days ago -- two days ago I felt great, like better than I have in a long time, I said this recently. Better than 20 years ago. Don't let it dominate, don't let it take over your lives."
Trump also addressed (and defended) his decision to remove his mask for a photo-op for several minutes before giving cameras a thumbs-up and salute. "We're going back to work, we'll be out front. As your leader, I had to do that. I know there's a danger to it, but I had to do it. I stood out front, I led. Nobody's that's a leader would not do what I did. And I know there's a risk, there's a danger, but that's okay." he said.
"And now I'm better, and maybe I'm immune, I don't know," he added, despite continuing to be infected. While there's no scientific confirmation as to whether a person tested positive with COVID-19 is completely immune from contracting the virus yet again, the president seemed to be persistent to put out a message: But don't let it dominate your lives, get out there, be careful.
"We have the best medicines in the world, and they've all happened very shortly, and they're all getting approved, and the vaccines are coming momentarily. Thank you very much, and Walter Reed, what a group of people. Thank you very much," he reiterated.
Monday evening, Trump left Walter Reed and had flown to the White House. He tweeted on Monday, promising to get back to action on the campaign trail soon. Earlier on Monday, White House physician Dr. Sean Conley maintained that Trump is currently in the position to get on with his treatment from home at the White House.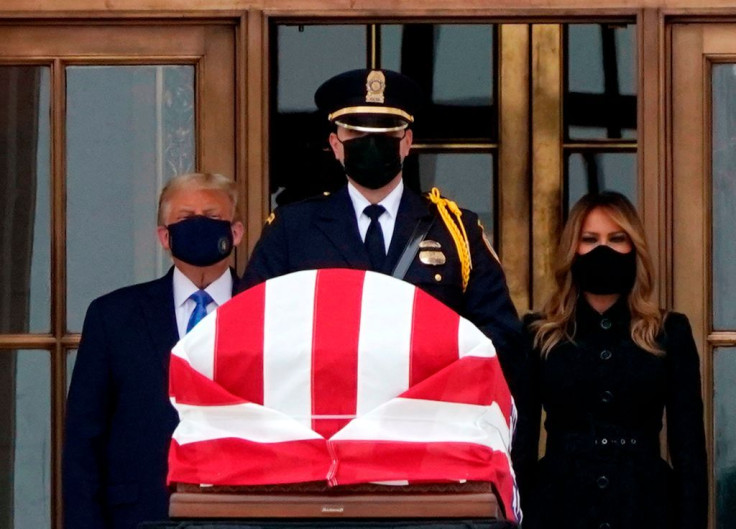 "Though he may not be entirely out of the woods yet, the team and I agree that all our evaluations — and most importantly, his clinical status — support the president's safe return home," said Conley to the press.
© 2023 Latin Times. All rights reserved. Do not reproduce without permission.