Coronavirus may not discriminate, but if the statistics in Latin America are anything to go by, people of color seem to be at a higher risk of contracting the highly infectious virus. The COVID-19 death toll crossed 10,000 in the United States on Monday. But, there was a significant trait that didn't go unnoticed: The alarming rates of Black Americans who died in the outbreak.
For instance, the number of deaths in states like New Orleans, Louisiana, Detroit, and Chicago was massive in comparison to places that didn't see high concentrations of the black population. A whopping 70 percent of COVID-19 related deaths in Louisiana is that of African Americans.
While the further probe is underway to get to the root causes behind the imbalance, some of the reasons could be increased exposure (of African Americans) to the virus as a large number of Blacks work in the essential industries. Moreover, it has come to light that a seemingly smaller percent of Black workers work from home in comparison to their white counterparts.
What needs to be noted is that people with underlying health conditions are at a larger risk of contracting COVID-19. Incidentally, African Americans suffer from obesity, diabetes and high blood pressure hence putting them at a higher risk than those without it.
The inadequacy in timely treatment makes it all the worse. Racial inequities in the medical sector are a real issue—as most blacks are concentrated in areas that are lacking in optimum medical care. Another finding indicates that blacks are often subjected to racial bias—in the hands of medical experts who tend to provide low-quality care leading to unequal health outcomes.
In Wisconsin, out of the state's 86 confirmed deaths, more than a whopping 50 percent reside in the city of Milwaukee. The steady rise in the numbers—from just one case to 350 in less than two weeks— are attributed to sparse and spotty testing. Health officials infer that the spread was likely to have occurred when an infected crossed paths with someone tested positive in the white suburb.
Implying the same, a state representative of Wisconsin, David Bowen said, "When white communities get sick, we in the black community are threatened to die from the same sickness, with lack of healthcare often leaving us to self-diagnose."
Irrespective of how the global health crisis affects everyone, the truth is, black Americans are more vulnerable than their white counterparts. And, the disparity becomes a lot evidenced in crises like these.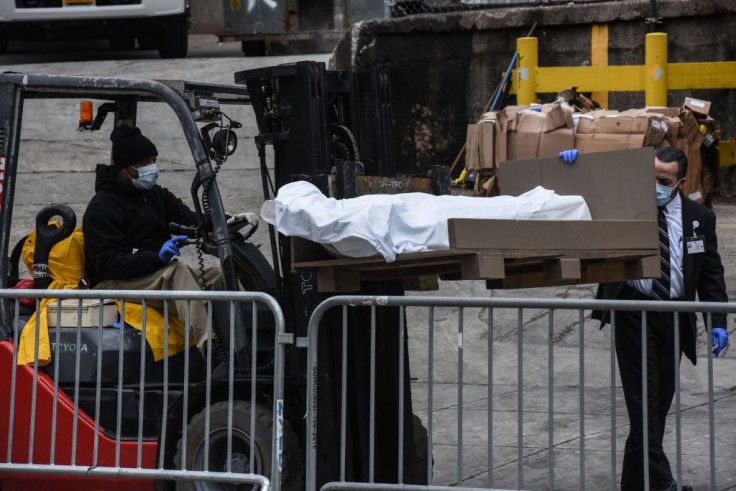 © 2023 Latin Times. All rights reserved. Do not reproduce without permission.