Dr. Anthony Fauci says that reopening the economy and easing lockdown measures too soon the U.S. may actually backfire and lead to a surge in the number of people affected by COVID-19. Fauci is one of the most important members of the White House Coronavirus Task Force.
Fauci has been the center of criticism of the thousands of protesters who have hit the roads to showcase their disappointment on the lockdown measures. The director of the National Institute of Allergy and Infectious Diseases has been emphasizing the importance of having stay-at-home measures in place to deal with the COVID-19 pandemic.
"Clearly this is something that is hurting from the standpoint of economics and the standpoint of things that have nothing to do with the virus. But unless we get the virus under control, the real recovery economically is not gonna happen," Fauci commented on the ongoing protests in different states across the U.S.
Meanwhile, the U.S. debate over lockdown restrictions seems to have further intensified this week. While protesters have declared stay-at-home orders a "tyranny," healthcare workers, paramedical staff and officials continue to caution that uplifting the ban at this stage may unleash a bigger disaster.
The U.S. has the maximum number of cases in the world affected by COVID-19. There are more than 778,000 known infections and over 42,000 people have lost their lives to the novel coronavirus. Nearly half of the deaths have been reports in the New York state alone.
Stay-at-home orders imposed across a majority of the U.S. states have left at least 22 million people out of work. While it is frustrating for the economy, most of the people believe that lockdown is too big a risk to the country economically than the risk that coronavirus pandemic poses on their lives.
Medical professionals, however, say that the U.S. could face a second and a deadlier wave of coronavirus infections if the lockdowns in states end prematurely.
"They are dying every day," said Yetta Timothy, a 43-year-old nurse. "I just can't believe all of this is happening, that they want to go back to work."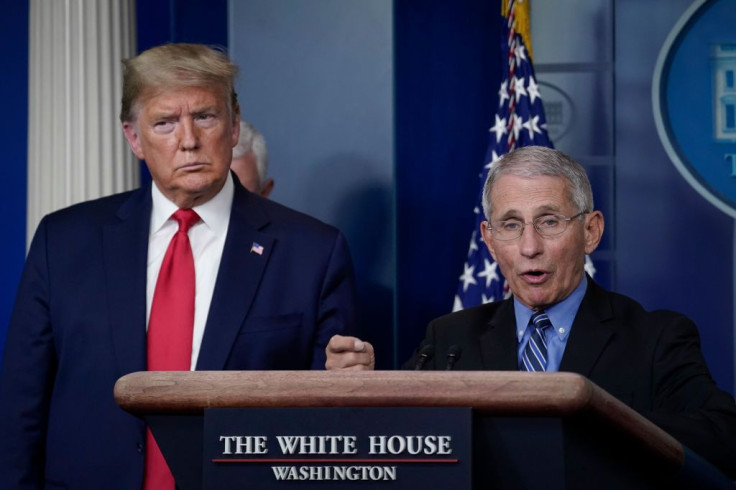 © 2023 Latin Times. All rights reserved. Do not reproduce without permission.