When coronavirus hit Singapore, the country got it in control at once so health experts and other nations considered the nation as a model for the effective handling of the highly contagious deadly flu. They were able to stop the spread of the infection as soon as it started but now the country is facing a crisis as cases of COVID-19 suddenly surged.
In Southeast Asia, Singapore is now the leading country with the highest recorded outbreak, with over 8,000 cases in all. Currently, it is struggling to regain control of the coronavirus situation. So, what went wrong?
According to Time, experts stated that the increase of COVID-19 cases started last week and this happened as the local officials underestimated the vulnerability of the nation's migrant workers who reside in cramped apartments and dormitories. Another reason for the reversal - from a model city to a region that is struggling to contain the outbreak is the guideline that only requires those with major symptoms to be tested.
Moreover, the surge of the coronavirus cases is believed to have started from an infected Bangladeshi migrant worker who lives in a dormitory. It was reported that this man visited a clinic and a hospital to seek medical assistance after falling ill. In his visits to these facilities, he was only sent home.
This man lives in a dorm and shares a room with 10 more people. The toilets in the dormitory are also shared by the boarders and they have a common kitchen as well. He also visited a shopping mall that is being frequented by the local residents and migrant workers but the problem is he tested positive for COVID-19 after being admitted to a hospital when his symptoms worsened.
Now, as a carrier of the virus, it is highly likely that he infected many others whom he had close interaction with after he was initially sent home twice. Bloomberg reported that 70 percent of the cases in Singapore are migrant laborers and it is now easy to see why.
Singapore is now in its third week of a partial lockdown where social gatherings are not allowed anymore and only essential businesses have remained open. Schools have been shut too in an effort to contain the virus once again. Social-distancing is strictly observed and those who break the coronavirus rules are heavily fined.
Lastly, Singapore is now addressing the living condition issues in the foreign laborer community. Massive testings are being carried out in public housing facilities and lodgings to separate people who may be positive from the disease.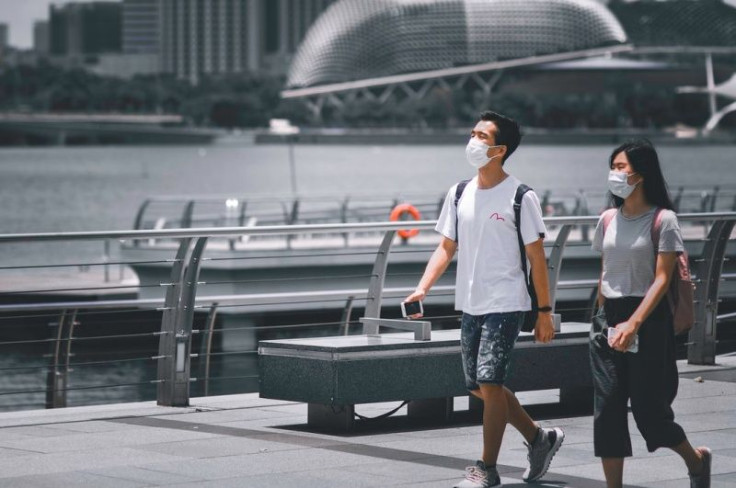 © 2023 Latin Times. All rights reserved. Do not reproduce without permission.