Thousands have succumbed to the fast-spreading pandemic of coronavirus, governments are initiating the lockdown of borders, banning social gatherings, and shutting down schools and offices.
In these trying times, it is those with millions of social media followers who hold the ability to guide their followers to practice hygiene and yet, we have stars like Vanessa Hudgens, who as Pier Morgan has defined it, giving "staggeringly tone-deaf" responses to the situation.
Earlier this week, the "High School Musical" star, who is also observing a self-quarantine, expressed her thoughts on the Covid-19 virus spreading around the world, responding to the very possible scenario of the virus still being present even as the summers roll in.
''Til July sounds like a bunch of bullsh*t. I'm sorry, but like, it's a virus, I get it, I respect it. But at the same time, like, even if everybody gets it, like, yeah, people are gonna die. Which is terrible, but like inevitable? I don't know. Maybe I shouldn't be doing this right now," she said to 38.4 million followers of which most are young, impressionable, and already itching to ditch all the safety measures.
Her callous response was met with outrage that pushed Hudgens to release another Instagram live but instead of doing damage-control, she tried to become the victim in the story.
"So yesterday I did an Instagram Live and I realized today that some of my comments are being taken out of context. It's a crazy time, it's a CRAZY time and I am at home and in lockdown, and that's what I hope you guys are doing too, in full quarantine. And staying safe and sane. Yeah, I don't take this situation lightly. By any means. I am home," she explained
Well, this time her publicist didn't let her insensitive comments fester and spark more outrage and presumably ordered Hudgens to drop a sensible apology to her illogical responses till now.
"I'm so sorry for the way I have offended anyone and everyone who has seen the clip from my Instagram live yesterday. I realize my words were insensitive and not at all appropriate for the situation our country and the world are in right now. This has been a huge wake-up call about the significance my words have, now more than ever. I'm sending safe wishes to everyone to stay safe and healthy during this crazy time," she said.
Piers Morgan calls out Vanessa Hudgens for her callous remarks in a blistering Daily Mail column
"What kind of mentality, I pondered, makes people so brainless when we're in the grip of the greatest potential threat to our existence since World War 2?" he wrote, before calling her comments "tone-deaf" and "disgustingly callous."
He explained that while "the thoughts of someone like Vanessa Hudgens shouldn't matter", her huge social media following of 38.4 million followers "who hang on her every word" makes her "dangerous nonsense" instrumental in causing harm.
"Her casual, self-absorbed gormlessness explains why all those Spring Break students are partying on the beach, why so many others are still hitting any bars and club still open in Britain and America, and why they're so furious at their holidays being canceled, or their gyms being closed, or their favorite sport being canned," he wrote.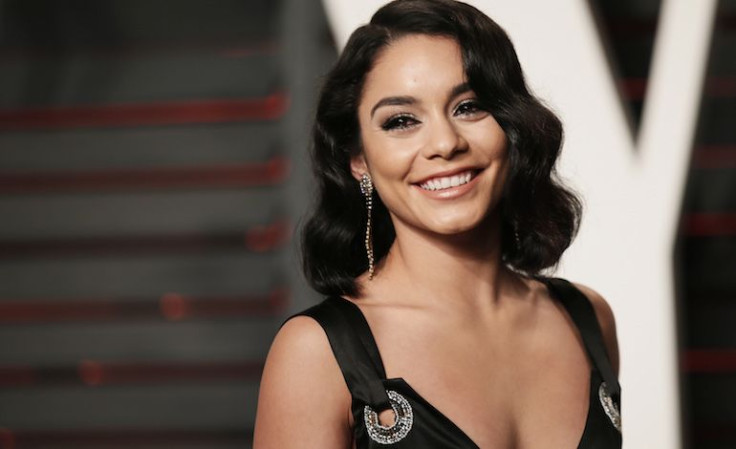 © 2023 Latin Times. All rights reserved. Do not reproduce without permission.