Brazil woke up to its first COVID-19 induced death on Tuesday, and speculations have run amok—concerning the government's alleged negligence in taking proactive measures— ever since. Brazilian president Jair Bolsonaro fueled the rumors of him "deriding efforts to mitigate the outbreak," after he termed the ongoing bans on large gatherings to contain the virus as "hysteria."
"When you ban football and other things, you fall into hysteria. Banning this and that isn't going to contain the spread," he said to a leading media outlet. "We should take steps, the virus could turn into a fairly serious issue. But the economy has to function because we can't have a wave of unemployment," he added. The deceased was a 62-year-old diabetic man who breathed his last on day 4 after being admitted to a Sao Paulo hospital on Monday.
Bolsonaro's beliefs seem to have sprouted from the fear of a massive global recession, as he also stated that adopting certain measures could be detrimental for the economy in the long haul.
What's more, Bolsonaro seems to have overlooked health advice from experts to self-isolate, after 13 delegates who flew down to the United States tested positive. The Brazilian leader went ahead and was spotted hobnobbing with the supporters at a pro-government demonstration, who had turned up to show support to him amid a political altercation with the Congress.
Bolsonaro's press secretary Fabio Wajngarten also tested positive but the president announced that he tested negative. The official trip was designated for a quick hush-hush meeting with the U.S President Donald Trump, where the team met him at his Mar-a-Lago resort.
While Brazil is yet to be as plagued by the highly contagious virus as some of the European and Asian countries, the numbers saw a surge in the past week as the country currently stands at 291 confirmed cases. Experts ascertain that the numbers will see a jump in the weeks to come.
Most of the cases were traced to Sao Paulo, owing to which officials called for strict bans on mass gatherings, reduced public transportation and egging people on to stay indoors and work from home. But Brazilians are currently in a fix, owing to the mixed signals from the top.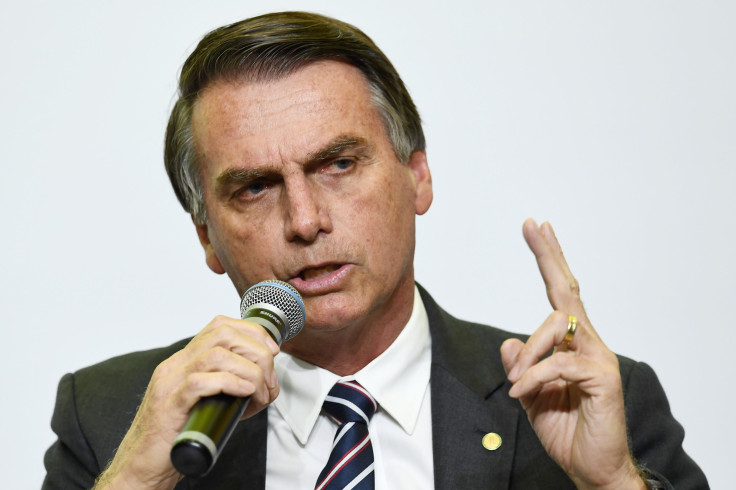 © 2023 Latin Times. All rights reserved. Do not reproduce without permission.