Brazilian President Jair Bolsonaro made headlines on Tuesday after alleging that a major chunk of information surrounding the Coronavirus outbreak was "a fantasy". Bolsonaro made the statement at an investor event, which drew over 90 attendees, and was sold for $1,000 each person.
"During the past year, obviously, we have had moments of crisis. A lot of that is fantasy. And coronavirus, which is not all the mainstream media makes it out to be," said Bolsonaro.
He also spoke about Monday's crash in global oil prices and maintained that the buzz was fuelled by the media. "Some of the press managed to turn a fall in the oil price into crisis. I understand that ... it is better (headlines) to drop 30% than to raise 30%. But this is not a crisis," said Bolsonaro. "Obviously, there are problems in the stock market. This happens sporadically. But as we are seeing, markets have opened today and are beginning to show signs of recovery," he added.
The big reveal from Brazilian president comes after speculations ran amok about the country's economy plummeted. As per media reports, Brazil's benchmark Bovespa stock market marked its the biggest fall—plunging 12.3 % for its biggest one-day fall since October 1998.
Despite the current state of affairs, Bolsonaro seemed hopeful of brighter days ahead. The leader also hinted at striking a bilateral free trade with the U.S as American President Donald Trump reportedly expressed his willingness too.
Bolsonaro has been in the eye of the storm lately, especially after his lop-sided policies of far-right president Jair Bolsonaro. On Sunday, several women in Sao Paulo and other Brazilian cities took to the streets to express their disapproval of the same. The Sunday march saw a volley of women holding placards expressing deep-rooted contempt at the leader's explosive statements and trademark machismo. Several protestors were of the belief that Bolsonaro was devising newer ways to strip women workers of their rights.
Two weeks ago, Bolsonaro infuriated the public and sparked angst after sharing a video calling on WhatsApp messaging system for the March 15 rally. The video evoked fury at the parliament and the judiciary branch.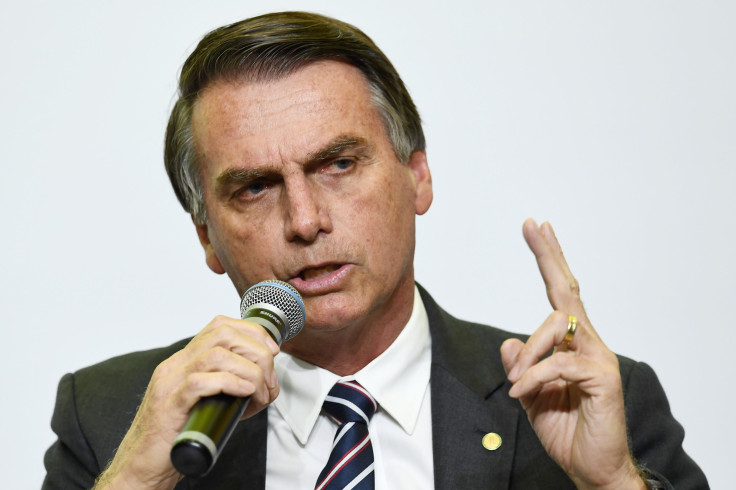 © 2023 Latin Times. All rights reserved. Do not reproduce without permission.