An investigation has found that counterfeit masks and other medical supplies have infiltrated America's supply chains amid the coronavirus pandemic. The first batch of counterfeit healthcare supplies reached U.S. health workers earlier this year as the coronavirus pandemic started to spread across the country.
The cargo plane carrying millions of fake medical masks, gloves, gowns and other medical supplies landed at the Los Angeles International Airport in late March, six weeks after front liners across the country cried over massive shortages in N95 masks and personal protective equipment (PPEs).
The masks that arrived reportedly had ear loops, different from the authentic ones that have bands stretching across the back of the head. The cargo boxes carrying the counterfeit masks bore the name of the Chinese factory Shanghai Dasheng and were stamped, indicating that they had been approved by the U.S. National Institute for Occupational Safety and Health. Interestingly, the shipment reached American shores despite the U.S. Centers for Disease Control and Prevention's warning a day earlier that all masks from Shanghai Dasheng were counterfeit.
Since the incident, the Immigration and Customs Enforcement's Homeland Security Investigations has spearheaded Operation Stolen Promise, which has so far netted 11 arrests and 519 seizures of counterfeit goods. "It's just unprecedented," said HIS assistant director for global trade investigations Steve Francis. "These are really bad times for people who are out there trying to do the right thing and be helpful, and they end up being exploited," he added.
On its website, Shanghai Dasheng warns the public against fake distributors and dealers of their products. "Beware of counterfeit!" the company warns. Despite the warning, however, Florida-based importer Mark Kwoka said he believes the fake masks with ear loops that have reached the U.S. were obtained directly from the Shanghai Dasheng factory, based on information he had received from his partners in China.
CDC believes so. According to CDC spokeswoman Katie Shahan, masks obtained from the company's factory were found to have ear loops, similar to the counterfeit masks that were delivered to the U.S. back in March. "Recently, NIOSH has received reports stating there is a product being obtained directly from the Shanghai Dasheng factory, labeled as NIOSH-approved, with ear loops," said CDC spokeswoman Katie Shahan.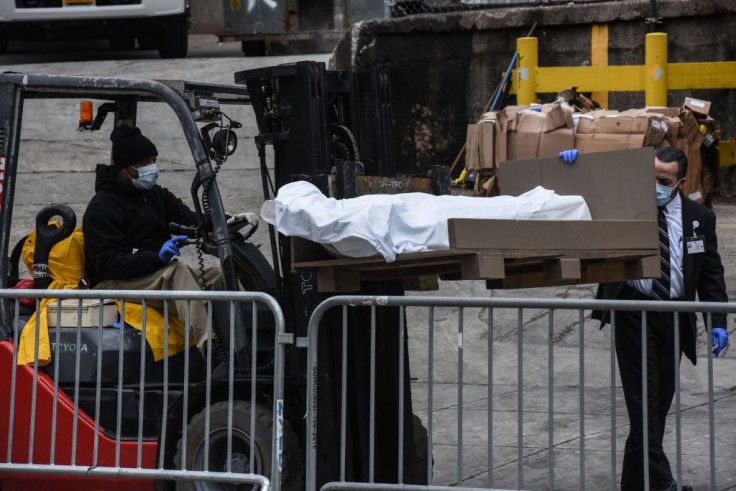 © 2023 Latin Times. All rights reserved. Do not reproduce without permission.