As the Russian forces in Kharkiv are pushed back by Ukrainian troops towards the Russian border, Ukraine's military intelligence chief claims on Sunday that a coup against Russian President Vladimir Putin is currently underway.
Major General Kyrylo Budanov said in an interview that a military coup against Russian President Vladimir Putin could be underway due to Russia's struggling economy, poor military performance, and decreasing morale for its citizenship that's currently being felt everywhere, according to Business Insider.
"It will eventually lead to the change of leadership of the Russian Federation," Budanov said. "This process has already been launched."
Putin's supposed illness may also contribute to possible future coup attempts against him, as the Russian dictator has been rumored to be suffering from all sorts of diseases, from "blood cancer" to Parkinson's disease, that Budanov says puts him at "a very bad psychological and physical condition."
Among the evidence cited by people is leaked audio of a ranting Russian oligarch confirming that Putin is undergoing treatment for a disease, as well as comments about his currently-puffy face and a blanket that he used to keep himself warm during Russia's Victory Day.
In spite of this, an attempted coup against Putin would have to undergo a lot of trials, Budanov said, as agencies and organizations such as the FSB and The Rosgvardia have been set up by Putin to ensure that he stays protected from harm.
Still, Putin appears to be suffering further defeat and setbacks in Ukraine as Russian forces in Kharkiv have been forced to withdraw back to the border in spite of increasing its military offensives against the city, the Guardian reported.
Its offensives in Kharkiv have done nothing but breed resentment in the remaining Ukrainian populace, with two neighbors from a district in Kharkiv, 53-year-old Konstantin Kharlamov and 41-year-old Vitaliy, cut off from the safer parts of the city due to the fighting.
"When will it all end?" Vitaliy asked.
"Only when Putin is dead," Kharlamov responded.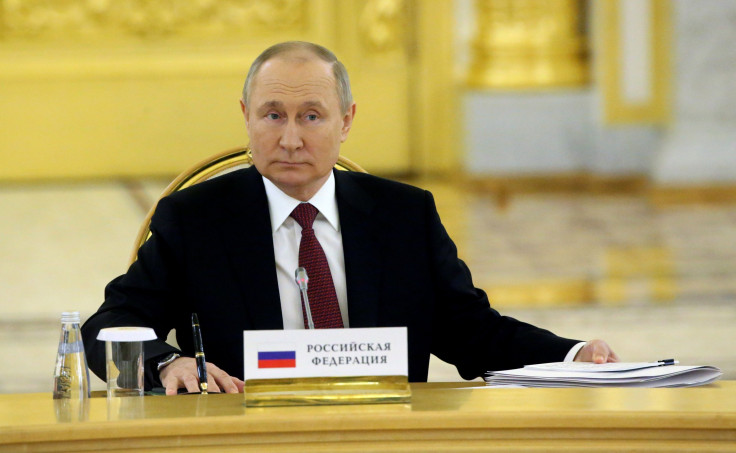 © 2023 Latin Times. All rights reserved. Do not reproduce without permission.