A Russian oligarch was secretly recorded confirming that President Vladimir Putin is suffering from an unknown type of "blood cancer," as a report released on Thursday questions whether or not the Russian dictator is gravely ill.
The oligarch, who was kept unnamed by the report due to the "high probability [that] disclosing it would lead to state retaliation," spoke about his frustration regarding the invasion of Ukraine, and openly hoped that Putin would die quickly from his disease or from a coup, according to the New York Post.
"He absolutely ruined Russia's economy, Ukraine's economy and many other economies — ruined [them] absolutely," the unnamed oligarch said. "The problem is with his head. One crazy guy can turn the world upside down."
Although the oligarch was not named, the magazine New Lines said that he was shortlisted in Russian Forbes' list of 200 richest businessmen and that he was among those who were consulted during the 2014 annexation of Crimea, Business Insider reported.
"The recording represents rare testimony by someone with proven ties to the Russian government that its fanatical dictator may well be seriously unwell," magazine New Lines said in the report.
The speculation over Putin's health has become more and more fevered as many analysts wonder if the strange symptoms that the dictator have been exhibiting may be signs of the disease or of the reported treatment that he has been taking for them.
Among the strange things that have been observed to be done by Putin is an apparent limp during his appearance on Victory Day, as well as a video of him shaking uncontrollably and gripping a table tightly.
The speculation has become so out of control that the Federal Security Service in Russia issued a statement to their soldiers attempting to dismiss rumors of ill health for the dictator, which only proved to fuel speculation even further.
"According to a source at one of the regional units who saw the memo, this unprecedented instruction had the opposite effect, with most FSB officers suddenly coming to believe that Putin indeed suffers from a serious medical condition," investigator Christo Grozev said.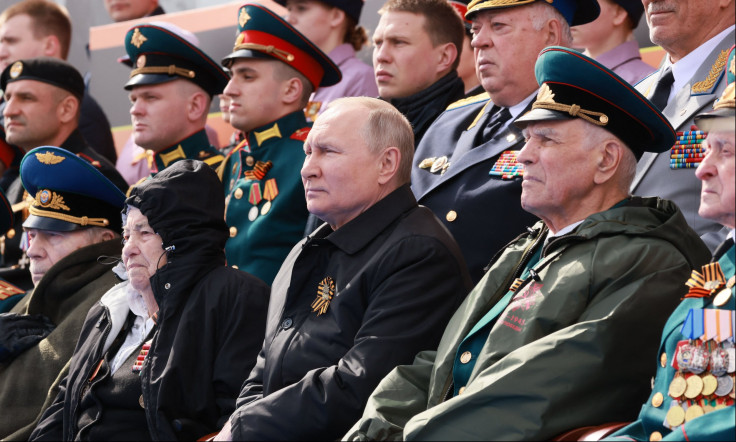 © 2023 Latin Times. All rights reserved. Do not reproduce without permission.