The number of COVID-19 cases in the United States are rising, but a report on Monday shows that there is no proportional response from public health officials who are afraid of an impending backlash from many American citizens who refuse to follow health mandates.
The COVID-19 public health emergency declaration was extended for another three months to October by Department of Health and Human Services Secretary Xavier Becerra, as the underreported daily COVID-19 numbers continues to rise due to the Omicron variant offshoot BA.5, according to CNN.
The U.S. Centers for Disease Control and Prevention say that over half the country's population lives in an area or county that's been marked as "high COVID-19 Community Level," where mask mandates are recommended to prevent a future overwhelming of the health care systems in the area.
Public health officials believe that the number of COVID cases, hospitalizations, and deaths will continue to rise in the upcoming months due to the more infectious nature of BA.5, even as current numbers are spotty due to a reduction of data stemming from an increase of at-home testing, the New York Times reported.
Over 40,000 people are in hospitals across America suffering from COVID-19, and yet local public health officials have been pessimistic and cautious in raising mandates to prevent the further spread of the virus as they do not want to cause panic and anger in the current population.
"I feel strongly that you can't just kind of cry wolf all the time," Dr. Allison Arwady from the Chicago Health Department said. "I want to save the requirements around masks or updating vaccine requirements for when there's a significant change."
Meanwhile, Los Angeles officials are reportedly planning on reinstating an indoor mask mandate in the area by the end of the month, with L.A.'s public health director Barbara Ferrer saying that a mask mandate will help slow the transmission of the virus and prevent the high hospitalization rates that saw 400 people dying weekly at the height of the Omicron surge.
"I'm like everyone else: I hate wearing that mask. But more than that, I hate the idea that I might accidentally transmit to somebody else," she said. "That's my biggest fear — that we're so anxious to be done with this virus that we're getting complacent."
"You don't have to count every raindrop to know it's raining," Louisiana's state health officer Dr. Joseph Kanter said. "And it's pouring right now."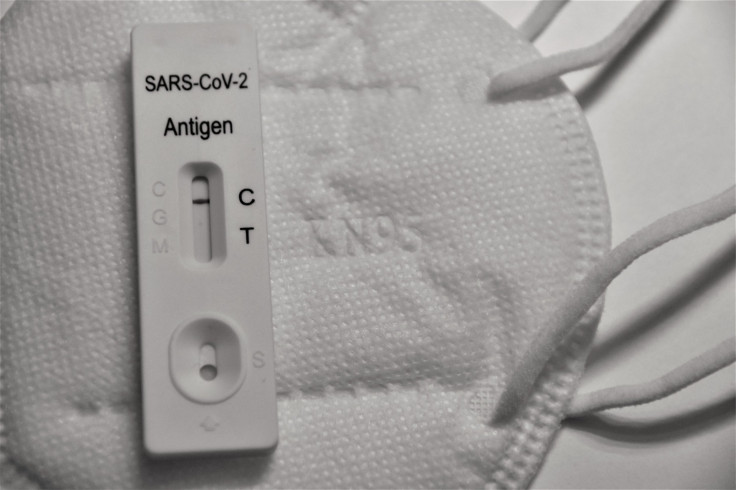 © 2023 Latin Times. All rights reserved. Do not reproduce without permission.