In a crime involving pandemic-related fraud, a 44-year-old Southern California doctor was sentenced to prison on Friday.
According to The Washington Post, doctor Jennings Ryan Staley claimed he had a "miracle cure" for Covid-19. Officials said that he was jailed for trying to smuggle hydroxychloroquine into the US and hawk it as a "miracle cure" Covid-19 treatment, reported New York Post.
According to court documents, Staley admitted to working with a Chinese supplier to illegally import a barrel that he believed contained 26 pounds of the anti-malarial drug mislabeled as "yam extract." He admitted that as part of his phony business plan, he wanted to sell hydroxychloroquine powder in capsules. Former U.S. President Donald Trump once touted hydroxychloroquine as a potential coronavirus treatment.
In March and April 2020 as the coronavirus pandemic started spreading in the US, he peddled Covid-19 "treatment kits," and sold them in and around San Diego at his Skinny Beach Med Spas locations. This happened months before vaccinations were available.
Staley also sought investors in his venture, according to court documents. He promised one person that he could "triple your money in 90 days."
Federal prosecutors said that law enforcement was tipped off on the scam by several citizens concerned by the marketing campaign. According to court documents, Staley described his kits as a "100%" cure, a "magic bullet," an "amazing weapon" in conversations with an undercover Federal Bureau of Investigation (FBI) agent. An undercover agent bought six of the Covid "treatment kits" for $4,000, and during a phone call with the agent, Staley bragged about how he "got the last tank of… hydroxychloroquine, smuggled out of China, Sunday night at 1.00 a.m."
In another phone call with the agent, the doctor offered to throw in doses of generic Viagra and Xanax unsolicited. He never asked a single medical question during the transaction about the agent's purported family members, including his three supposed juvenile kids.
The doctor also admitted to lying to federal officers during their investigation for denying that he had ever promised customers that his treatment was 100% effective. He told investigators "that would be foolish."
Federal officials announced on Friday that Staley was charged with importation contrary to law and was sentenced to 30 days of custody. He also also sentenced to one year of house arrest. Staley was also ordered by a judge to pay a $10,000 fine. He was told to forfeit the $4,000 he took from the undercover agent as well as over 4,500 tablets of various pharmaceuticals, bags of empty pill capsules, and a manual capsule-filling machine.
US Attorney Randy Grossman said that at "the height of the pandemic, before vaccines were available, this doctor sought to profit from patients' fears."
East Bay Times reported that over the last year, the Justice Department has charged about 600 individuals with crimes involving pandemic-related fraud.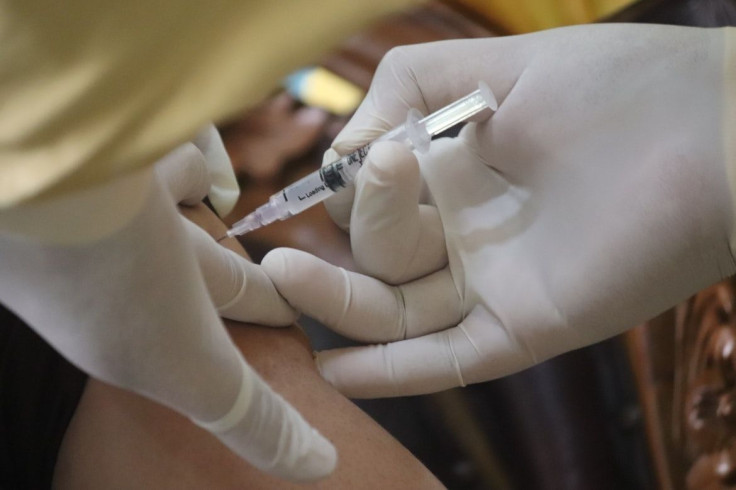 © 2023 Latin Times. All rights reserved. Do not reproduce without permission.