Shares of biotechnology companies in the race to produce an effective and safe coronavirus vaccine saw a sharp decline on Wednesday, May 27.
There is a growing concern among investors funding the pharmaceutical companies about the prospects of the experimental COVID-19 vaccines that are still in the early stages of development.
The shares of the pharmaceutical company Moderna fell as the investors questioned the timeline for coronavirus vaccine development, which is expected to be around 12 to 18 months. Additionally, the investors also seem to be worried about the lack of data on the COVID-19 vaccine in development.
Moderna's stock has otherwise more than doubled in 2020, especially after reports of early positive data. The companies mRNA COVID-19 vaccine was also among the first ones to be tested in the U.S. for safety and efficacy against the novel coronavirus.
"We will certainly have doses (of coronavirus vaccines) by the end of the year, I just don't think we will have data to support widespread inoculation by then," said Scott Gottlieb, former commissioner of the U.S. Food and Drug Administration (FDA), in a television interview amid investor's concerns surrounding COVID-19 vaccine development and data availability.
A report claiming the adverse reaction of the vaccine in a 29-year-old trial volunteer Ian Haydon and two others are likely to have led to an accelerated decrease in Moderna's share price.
It has been reported that "twelve hours after receiving his second dose, he developed a fever of more than 103 degrees, sought medical attention, and, after being released from an urgent care facility, fainted in his home."
Moderna is not the only company to have observed a fall in its shares. Shared of other leading companies in the race to developed coronavirus vaccines, such as Inovio and Novavax also showed a decrease in shared by 9 to 10 percent in afternoon trading on Wednesday. Moderna's shares, on the other hand, fell by 11 percent.
Roth Capital Partners analyst Yasmeen Rahimi said that even Wall Street is concerned about the lack of data on the experimental COVID-19 vaccines currently under development by different pharmaceutical companies and research organizations.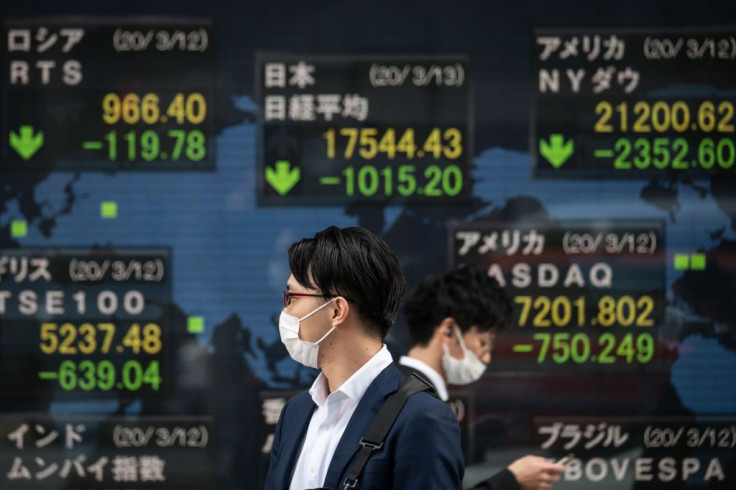 © 2023 Latin Times. All rights reserved. Do not reproduce without permission.