A safe and effective COVID-19 vaccine could be available in the U.S. by the end of this year. As per the country's top infectious disease expert, Dr. Anthony Fauci, everyone should get to know by December 2020 whether the coronavirus vaccine is safe to roll out or not.
Once it is deemed suitable for humans, the healthcare and other frontline workers are expected to start receiving the COVID-19 vaccine shots starting in January 2021. Fauci's comments have certainly given a ray of hope to millions of Americans who are desperately waiting for an effective and safe COVID-19 vaccine to be announced and approved soon for public use.
"We will know whether a vaccine is safe and effective by the end of November, the beginning of December," he said during an interview.
However, he did add that the number of doses that may be available will certainly not be enough to take care of everyone. Therefore, one has to wait several months into 2021 to be able to have access to the COVID-19 vaccine.
Fauci's statement was following by comments from the Irish government.
"I'm increasingly optimistic, as is government, that we will see a vaccine approved in the next couple of months and that in the first half or first quarter of next year it'll be possible to start vaccinating those most at risk," said Ireland's deputy prime minister, Leo Varadkar, during a radio interview on Sunday.
Fauci's comments are known to have come after a release of a report indicating that the NHS in the U.K. is working on a plan to execute a COVID-19 vaccine program for frontline healthcare workers in early December.
The published information refers to a memo by Glen Burley, the chief executive of a group of hospitals in the Midlands.
"The latest intelligence states a coronavirus vaccine should be available this year with NHS staff prioritized prior to Christmas," Burley mentioned in the memo.
However, certain NHS sources later said that the timeline mentioned by Burley seems unrealistic and overambitious, even though the hospitals are preparing to roll out any COVID-19 vaccine that gets approved.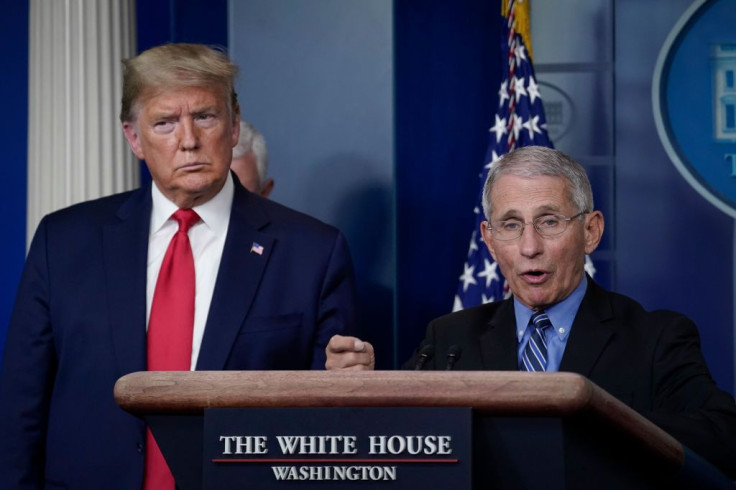 © 2023 Latin Times. All rights reserved. Do not reproduce without permission.