A Republican Utah State Senate President presided over a session on Tuesday, Jan. 18, maskless despite reportedly receiving two positive COVID-19 tests that morning, after falsely telling the senators assembled that he tested negative twice.
Utah State Senate President Stuart Adams opened the new legislative session of the Senate on Tuesday, making remarks that he tested positive twice for COVID before backtracking and saying that the results were negative, according to the Salt Lake Tribune.
However, the open records on the Senator's case showed that he did indeed test positive twice that morning for COVID-19, causing an uproar in the community as Adams' staff attempted to explain the statement as nothing more than confusion on Adams' part, KUTV reported.
"President Adams has followed the CDC guidelines, and his symptoms have subsided, including not having a fever since Saturday," Utah Senate Deputy Chief of Staff Aundrea Peterson said. "CDC guidelines state that individuals who test positive should isolate for five days and may resume work if fever free for 24 hours."
Adams had previously gotten COVID-19 on Wednesday last week, gaining symptoms and a fever for Thursday and Friday before the symptoms appeared to dissipate.
Chief of Staff Mark Thomas said that Adams got a negative result on Monday and a positive result on Tuesday, and that he took a COVID-19 test after the positive result to confirm that he believed was negative, but actually had a faint line indicating a positive result.
"He didn't get that message while he was on the floor doing his speech. He thought that he had two negative tests," Thomas said.
"He's been told there's a lot of false positives after you have it," he continued in his explanation. "In his mind, he thought, okay, I've got two negatives."
Adams said in a statement after the session that while interns and staff had tested positive for the virus, no Senator tested positive for COVID-19 on Tuesday, though it is not clear if he is including himself in this statement.
The opening session that Adams presided over voted to overturn mask mandates in Salt Lake and Summit districts, potentially opening up the area for increased infections due to the Omicron variant.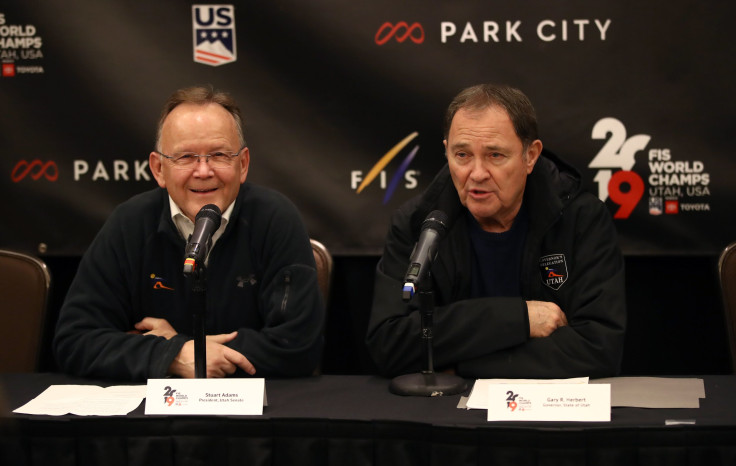 © 2023 Latin Times. All rights reserved. Do not reproduce without permission.